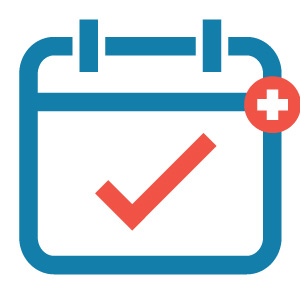 December 15, 2021 — Time is running out to continue or change your  health benefit choices for 2022.  You have until December 31, 2021, to do so.
Missing the Option Transfer Period deadlines can be very costly.  You have until December 31 to change your NYSHIP health plan option for next year, including enrolling in the Opt-Out Program if eligible and you can choose to use pre-tax income to pay for your health insurance premiums.  In addition, the same deadline applies for your eligible adult children to apply for coverage in 2022.
In late September, the Planning for Option Transfer flyer was mailed to active employees enrolled in the New York State Health Insurance Program (NYSHIP).  This flyer describes the requirements and enrollment procedures for several benefits and programs, including NYSHIP health benefits, the Pre-Tax Contribution Program (PTCP), and the Opt-Out Program.  By now, you should also have received the Rates & Deadlines for 2022 flyer that provides the biweekly premium rates, the December 31 deadline for changing health plan options, and other important dates, such as payroll-deduction dates.
If you are considering changing your health insurance option for 2022 or wish to review your current option, ask your health benefits administrator (HBA) — usually located in your personnel office or the New York State Business Services Center — for a copy of Health Insurance Choices for 2022, your guide to NYSHIP options.
You also may find Choices and other option-transfer publications on NYSHIP Online at www.cs.ny.gov/employee-benefits.  Select your group and plan, if prompted.  On the NYSHIP Online home page, select Health Benefits & Option Transfer, and then Rates and Health Plan Choices for the most up-to-date Option Transfer Period information.
If you are currently enrolled in the Opt-Out Program, it is no longer necessary to re-enroll in the Opt-out Program each year. No action is required for current Opt-Out enrollees who are still eligible and wish to remain in the Program for 2022.
December 31, 2021, also is the deadline to enroll in the Pre-Tax Contribution Program (PTCP) for 2022.  Under the PTCP, your share of the health insurance premium is deducted from your wages before taxes are withheld, which may lower your tax liability.  In exchange for this reduction in your tax liability, you agree to maintain the same pre-tax health insurance deduction for the entire plan year, unless you provide timely notification (within 30 days) of a qualifying event, which would allow you to make a change or cancel your coverage.
If you are enrolled in PTCP, you can make the following changes during the Option Transfer Period:
Change your PTCP election;
Change from family to individual coverage, while your dependents are still eligible, when there is no qualifying event;
Change from individual to family coverage without a qualifying event (late-enrollment provisions will apply); and
Voluntarily cancel your coverage, while you are still eligible for coverage, when there is no qualifying event.
Requests made during the PTCP Election Period, which ends December 31, are effective beginning with the 2022 plan year.
The December 31, 2021, deadline also applies to enrollment in the Young Adult Option (YAO).  The YAO provides coverage to the children of NYSHIP enrollees up to age 30.  Eligible adult children of NYSHIP enrollees may enroll or switch plans by December 31.  For more information, visit www.cs.ny.gov/employee-benefits/young-adult-option/.