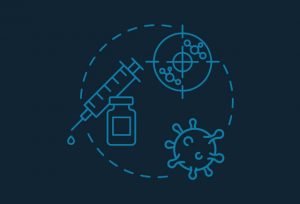 August 4, 2021 — Gov. Andrew Cuomo announced on July 28th that New York will require all state employees be vaccinated or get tested regularly starting this Labor Day.
PEF recognizes the importance of COVID-19 vaccination, but maintains such a requirement should be discussed between the union and the state before being rolled out.
"PEF encourages our members to be vaccinated," said President Wayne Spence. "The vaccines are proven to prevent the deadly COVID virus and they create a safer workplace. We agree with other unions that a vaccination mandate must be bargained between labor and management.
"In addition, PEF recognizes that both public and private employers have the right to require COVID testing, but any testing of state employees must not put the health of our members at risk," he said. "PEF will continue to advocate for increased telecommuting where possible and strict COVID protocols in the workplace, including masks as required, proper air ventilation in all state offices, and social distancing as appropriate."