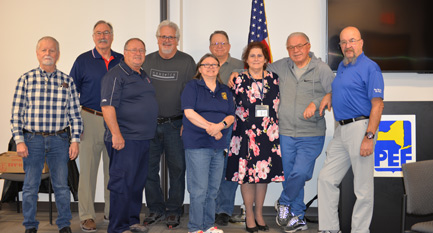 December 15, 2021 — Have you had your COVID-19 booster shot yet?
Your holidays will be happier if you are healthy.
By the first week of November, only one in seven seniors had received a COVID booster shot.  Health experts are recommending that eligible Americans receive COVID-19 booster shots as soon as possible to prevent infection surges this winter
The Pfizer-BioNTech vaccine was the first to be authorized as a booster shot, for use in certain high-risk groups, including seniors, who received their second Pfizer dose at least six months ago.  A Centers for Disease Control and Prevention (CDC) advisory committee unanimously recommended boosters for high-risk recipients of Moderna's and Johnson & Johnson's COVID-19 vaccines.  CDC Director Dr. Rochelle Walensky embraced the panel's recommendations.
The CDC also allows mix-and-match boosters, so that people may receive a different booster vaccine than the kind they were originally given.
"Booster shots are an effective tool for keeping seniors safe from COVID-19 infection," said Richard Fiesta, executive director of the Alliance for Retired Americans. "Getting vaccinated protects not only yourself, but also others who are vulnerable."
Seniors should also consider getting a flu shot as we enter another flu season.  We need to maintain our physical, mental and social well-being as we age gracefully.  Eat right, exercise, stay physically and socially active.  Get regular medical checkups. As PEF retirees we have excellent insurance so there is no excuse for not seeing your doctor when necessary!
Maintain your social and family connections and enjoy your well-deserved retirement!
This is good advice from Msgr. Charles Fahey: "People are interdependent at every moment of life. This interdependence has contemporary, historical, and futuristic elements.  It existed for those who have gone before us and will continue after all of us are gone.  We have inherited much of what contributes to the good life we enjoy.  To help people age well, we need to find a way to manage our miracles. Yesterday's social structures and public policies will no longer do."
I wish you all very happy and healthy holidays!