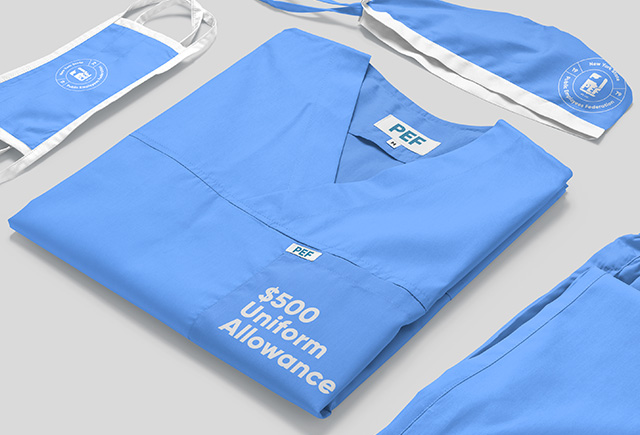 PEF negotiated a win for nurses in the 2019-2023 PS&T contract, securing a $500 lump sum payment to be put toward uniform maintenance. The amount was prorated for eligible employees in less than full-time status.
Members should have received their payments in November 2021. (Nov. 18 paycheck for those on the institution payroll, Nov. 24 for administration payroll) If you did not receive payment, please contact your PEF field representative.
Employees on an unpaid Leave of Absence not related to Military Leave or Workers' Compensation Leave on either the contract ratification date or payment effective date are not eligible for the allowance. An employee who otherwise meets the eligibility criteria, but is on an approved paid or unpaid leave of absence as described above, may receive the payment upon return from leave.
A list of eligible titles and criteria can be found here.