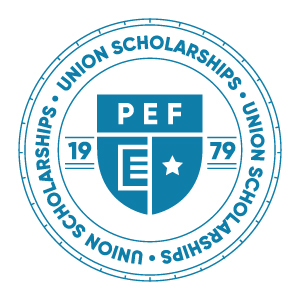 The statistics are sobering.
The average cost of college in the United States is $35,720 per student per year, tripling over the last 20 years, with an annual growth rate of 6.8 percent. The average in-state student attending a public four-year institution spends $25,615 for one academic year, with the average cost of in-state tuition alone at $9,580.
For a traditional private university, students can expect to pay an average of $53,949 per academic year, with $37,200 of that on tuition and fees.
What does this mean for those pursing a bachelor's degree? Those students can see costs easily exceeding $400,000, factoring in student loan interest and loss of income.
That is why scholarships are vital for today's college-bound students.
PEF's Joseph Scacalossi Scholarship has helped students since its creation in 1988 as a tribute to a state Department of Labor member who helped form PEF and fought for the rights of his members in Manhattan. Every year, PEF awards 10 students $1,000 annually for four years. This year, the number of applications received was comparable to 2020.
"It's really important that PEF continue to offer this scholarship," said Scholarship Committee Chair Sheila Ambrose. "With people being out of work and facing financial hardships as a result of COVID, the fact that they can continue to depend on this scholarship was important."
This year, the committee, consisting of Ambrose, Andrew Youngs, Maddie Shannon-Roberts and Joseph Ugino, met at PEF headquarters to score the applications. Scoring is blind, Ambrose said, putting each student on equal footing.
"We are committed to our role as a committee," she said. "We review all applications fairly and equitably." For a list of other PEF and union scholarships, click here.
This year's winners, in alphabetical order, are as follows: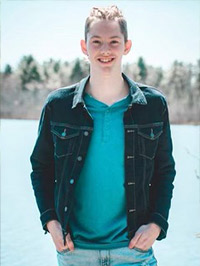 Shawn Allen
Shawn Allen, the son of Rebecca Allen, graduated fifth in his class from Mayfield Junior-Senior High School. He received numerous scholarships, including the Mayfield Central School Scholar Athlete Award, Mayfield Historical Society Award, Sara B. Close Memorial Scholarship, Mayfield's DAR Good Citizen Scholarship and the Colonial Little Theatre Rainbow Scholarship. Shawn participated in Mayfield Drama Club, Key Club, Mural Club, National Honor Society and was treasurer of the Class of 2020 and the Yearbook Club. Outside of school, he participated in Boy Scouts and Colonial Little Theatre and was on the varsity track and field team and captain of the Nordic skiing and cross-country running teams. Throughout high school, Shawn volunteered at Mayfield food drives, ran the American Cancer Society Relay for Life and the Mayfield Family 5K Fun Run, participated in Mayfield Highway Cleanup events and took part in Red Cross Blood Drives. He enjoys theater, drawing, cross-country skiing, running and biking. Shawn will attend Castleton University in Vermont to study psychology.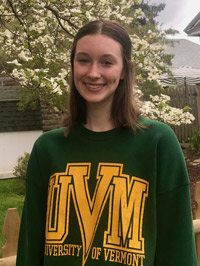 Erika Bopp
Erika Bopp, the daughter of Charity Bopp, graduated sixth in her class from Albany High School. She received the Smith College Book Award, for a female who demonstrates leadership qualities, and the Community Award, the lacrosse coach's award for community outreach. Erika participated in Key Club, CityLax Albany, Flower Ministry, Tri-M Music Honors Society, Société Honoraire de Français and National Honor Society. She is the 2018 Eastern United States Regional Champion in dance and has been dancing Scottish Highland Dance for 13 years. Erika played varsity soccer and lacrosse and has been a violinist since third grade. Outside of school, she lifeguards and teaches dance at her dance school. Erika will attend the University of Vermont in the fall, majoring in biological sciences.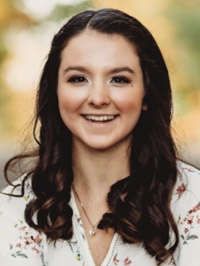 Grace Dunham
Grace Dunham, the daughter of Jason Dunham, graduated as salutatorian of the class of 2021 at Cobleskill-Richmondville High School. She received the DAR Good Citizen award, the Eleanor Peck Salutatorian Award, the Harry Rubin Award, the Chester A. Gorgon Alumni Farm Award, and the CRTA Student Scholarship, among other scholarships. Grace participated in Odyssey of the Mind, Future Farmers of America, Youth as Leaders, CRCS Class Office, Spanish Honor Society and National Honor Society throughout high school. She played soccer, ran indoor track and field and ran outdoor track and field, as well as participating in the Governor's Youth Board, the CRCS Reopening Committee and 4-H, including showing cows, public presentations and entering projects to be judged. Grace volunteered in the community by serving as Worship Chair for Conference Council on Youth Ministries and taking an active role in her youth group at Cobleskill United Methodist church. She enjoys working in her garden, going on runs, cooking with fresh ingredients, playing with her Nigerian Dwarf Goats and reading. Grace will be attending Cornell University , majoring in Global and Public Health.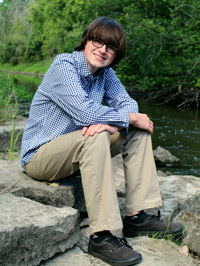 Carter Green
Carter Green, the son of Meaghan Boice-Green, graduated in the top ten of his class this June. He received a New York State Scholarship for Academic Excellence, along with local scholarships including the Corwin Scholarship in Economics, the Elsie and Eugene Oliver Scholarship, and the Senior English Award. Carter was a member of the National Honor Society, Student of the Month in October 2019, was awarded a chemistry achievement, AP history, Honorati, and Skinner Memorial awards, was a member of All-County band and was a Boy's State nominee for Medina High School. He participated in marching band, concert band, wind ensemble, jazz band, tennis, Scholastic Bowl and Masterminds in high school. He was involved in Mustang Make an Impact Day and the East Shelby Volunteer Fire Community in the community. Carter enjoys watching and critiquing all types of film, including making a podcast about it with two of his friends. He is looking forward to studying the art of film-making and getting involved in Buffalo's growing film production industry. He also enjoys playing piano, chess and tennis.  He will attend the University at Buffalo for media studies with a concentration in production.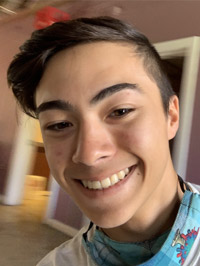 Chai Kam
Chai Kam, the son of Steven Kam, graduated from Albany High School as salutatorian of the class of 2021. He received the Dr. Alexander Paley Scholarship for passion in running and the Eleanor Koblenz scholarship for theater. Chai participated in school musical theater as a performer and dance captain, school choir, track and cross-country track. He was a member of the music and French honor societies. Chai volunteered as a lifeguard at the Lincoln Park pool in Albany. He enjoys biking, singing and hiking. Chai will attend the University at Albany, majoring in Biochemistry and Molecular Biology, minoring in Public Health, on the Pre-Medical track.
J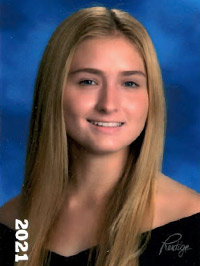 acqueline Kelly
Jacqueline Kelly, the daughter of Suzanne Huber, graduated as salutatorian of Floral Park Memorial High School. She was vice president of her class, as well as the vice president of Model U.N. club. Jacqueline is a member of National Senior Honor Society, Science Olympiads and Students Against Destructive Decisions. She is a National Merit Commended Scholar and recipient of a Girl Scout Gold Award in 2021 for creating a butterfly habitat at Floral Park Centennial Gardens. Jacqueline has been a member of varsity spring track since eighth grade and varsity winter track since 10th grade. She played JV soccer for her first two years of high school and then played varsity for her junior and senior years. Jacqueline was captain of JV soccer sophomore year. Her volunteer work includes Camp St. Anne's, Camp Anchor and Junior Achievement. Jacqueline works part time as a busgirl in a local restaurant. She will enter the University of Vermont Honors College in January 2022.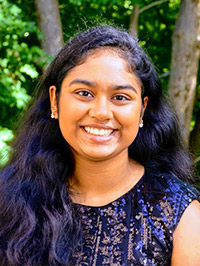 Sneha Malneedi
Sneha Malneedi, the daughter of Suresh Malneedi, recently completed her senior year of high school, during which she was a member of the National Honor Society and participated in Robotics Club, Key Club, Coding Club, and Battle of the Books. Sneha volunteered with various associations with Key Club and spent a lot of time at the Food Bank. Outside of school, she loves to work on her own programming projects, read, and play games with her friends. Sneha will be attending Georgia Tech, majoring in Computer Science.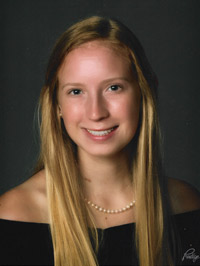 Annie Patwell
Annie Patwell, the daughter of Patricia Patwell, graduated magna cum laude from high school, where she participated in National Honor Society, Science National Honor Society, Amnesty International, Key Club and Math League. Patwell played soccer and travel soccer and participated in indoor and outdoor track. She volunteered as a coach for a youth soccer team and was a Girl Scout. Patwell enjoys spending time with friends and family and staying active. She will attend Quinnipiac University in Connecticut where she will study health sciences.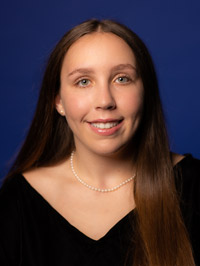 Emily Wenke
Emily Wenke, the daughter of Joanne Wenke, recently completed her senior year at Saratoga Central Catholic High School. She was valedictorian and received numerous scholarships, including the P.E.O. Star Scholarship; P.E.O. Griswold Scholarship; Youth2-Youth Helping Youth 2021 Community Service Incentive Award; American Red Cross High School Scholarship Program; SEFCU Roma Intangible Lodge #215 Smart Sense Scholarship; Saratoga Springs Rotary Scholarship: Endowed Scholarship in Honor of Charles V. Wait, Sr.; Saratoga Federal Credit Union Scholarship; Adirondack Chapter of NYCUA Scholarship; SCC Alumni Award, English Award, and Science Award; the Catholic Daughters Award; and the Italian American War Vets Post #35 Award. Emily served as president of the National Honor Society, Student Government and the Community Services Club. She also participated in Girl Scouts, the Saratoga County Fair Junior Board and Junior Culinary Competition; was captain of the varsity  soccer team and member of the varsity softball team; participated in peer tutoring; and was a member of the Yearbook Club. Emily volunteered over 700 hours throughout high school with organizations such as the Saratoga Springs Public Library Children's Department, GSNENY Camp Woodhaven, Catholic Charities, Lifeworks Soup Kitchen, Special Olympics Polar Plunge, Adopt-A-Family and more. She enjoys playing soccer, going thrift shopping, going to drive-in and playing with her dog, Walter. She will attend St. John's University, studying Childhood Education.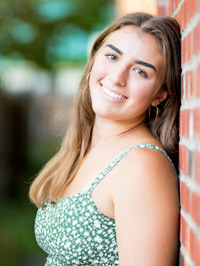 Carley Wood
Carley Wood, the daughter of Maureen Wood, graduated from Canastota High School. She received numerous scholarships, including the Clarkson Scholarship, Achievement Award II, Alumni Family Scholarship, Dean's Appeal Scholarship, Visit Scholarship, Early Decision Scholarship and Dollars For Scholars, matched by Clarkson. Carley participated in National Honor Society, National Technical Honor Society, Honors Program and the Science Club. She was a member of the varsity track and field team and worked at area pizzerias and restaurants outside of school. Carley volunteered in elementary school classrooms and at the annual Trick or Treat night. She enjoys running. Carley will attend Clarkson University in fall, majoring in civil engineering.