The fight for fair wages for PEF nurses continues with the union scoring two wins in the last few weeks.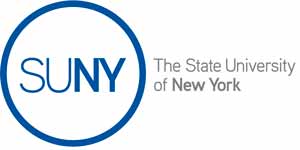 On Sept. 22, PEF signed a Memorandum of Agreement with SUNY that could provide an increase in the overtime rate for many members at the three SUNY hospitals as well as the Long Island State Veterans Home.
The pilot program would provide nurses and other critical patient-facing health care workers with up to two and a half times overtime. The benefit is retroactive to September 16 and will be reevaluated for its impact at the end of the year. Funding would come from the hospitals' operating revenues.
"PEF nurses and other health care professionals risk their lives every day to treat patients with COVID-19," said PEF President Wayne Spence. "Bumping up their overtime rate is one small step we can take to reward them for their sacrifice. I'd like to thank Gov. Hochul and SUNY Chancellor Malatras for partnering with PEF to reach this agreement. We must do all we can to fairly compensate and retain these dedicated public servants in the middle of a pandemic when their skills are more valuable than ever."
Read more in this press release.
More good news for nurses came on Sept. 24, when SUNY announced an increase in the geographic pay differential for nurses working at SUNY Stony Brook, following a similar increase for nurses SUNY Upstate earlier this year.
PEF President Wayne Spence advocated for the increase with SUNY Chancellor Jim Malatras. The geographic pay change was SUNY's decision and not a contractually negotiated pay raise.
The increase provides between $2,500 and $9,500 in additional compensation per year to registered nurses and impacts the 2,034 teaching and research center registered nurses at Stony Brook University Hospital.
"PEF appreciates SUNY rewarding the medical staff at Stony Brook University," said President Spence. "While these are not contractually negotiated raises, I advocated for them and have always found Chancellor Malatras to be a willing partner when it comes to taking care of state workers. The COVID-19 pandemic has made it abundantly clear that nurses are everyday heroes. Anything New York can do to fairly compensate and retain these professionals should be applauded."
More details can be found here.