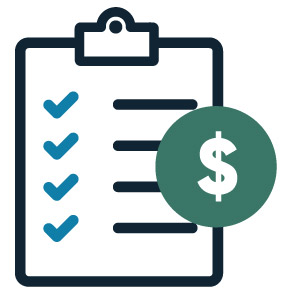 PEF gave members a chance to ask questions about Workers Compensation in an evening Zoom meeting on January 19 hosted by Aronova & Associates, a law firm specializing in Workers' Compensation claims with offices in Garden City and Queens.  Nearly 70 members took advantage of the opportunity and learned what they need to do if they are injured on the job, and why taking prompt action can benefit them years later.
PEF President Wayne Spence told members that he wants them to file claims for their injuries, both physical and psychological, because even if their claims are not paid the union can use the record of these claims to document serious health risks that members are facing on the job, and press the state to fulfill its duty to keep them safe.
Spence said that PEF does not have a formal relationship with the speakers – attorneys Ester Aronova and Evangelos Dimitrakakis – or their law firm.  He invited them to speak, he said, because of the strong recommendations they received from members and leaders of public-employee and trade unions in New York City and the downstate area.  Lawyers from the firm also addressed the PEF Executive Board at its meeting in December 2021.
Spence decided to offer this opportunity for members to ask questions about workers' compensation because five people who work at the state Labor Department (DOL) have died of COVID-19, the most at any state agency so far.  Scarlett Ahmed, who is PEF's labor-management chair at the DOL, told Spence she is alarmed because management has stopped responding to the health and safety concerns she raises.
Spence himself contracted COVID-19 around Christmas, and still has coughing fits long after testing negative.  He urged members to report work-related illnesses and injuries, and to file claims if they must be out of work for more than two weeks as a result.
Members were told they might need to use their own sick leave accruals, but those accruals could be restored in part if a workers' comp claim is upheld.
Spence and attorney Aronovo stressed the importance of properly reporting a work-related injury or illness to your employer, and of filing a claim, which are two very different things.
As state employees, PEF members have 30 days to report an injury/illness to both their agency manager or supervisor and also to the state Accident Reporting System (ARS).  They should do this promptly if they are able, rather than wait until the 30-day limit is nearly up.
They have two years to file a workers' comp claim, but doing it promptly also is better.  Aronovo told PEF members, especially those downstate, to call her at (631) 514-4194 if they want to file a claim.  (Lawyers representing clients in workers' comp claims are only paid if the client wins their case, and that amount is controlled by the judge.)
Editor's Note: PEF has compiled a variety of resources related to Workers' Compensation on the COVID-19 page of our website:  www.pef.org/COVID-19