No part of supervising state parolees has ever been easy, but the combination of a highly contagious pandemic and political crosswinds focused on changing criminal justice statutes are making the job more challenging than ever.
"Our state parole officers are dedicated, professional, courageous, caring and incredibly hardworking," said PEF President Wayne Spence.  "They need and deserve respect and support.  Lately, that's been hard to come by, and it is the public safety most at risk."
Spence has been a parole officer for nearly two decades, and he knows first-hand just how challenging it is to help convicted felons successfully return to their communities and become productive, law-abiding citizens.
Efforts to reduce incarcerations of parole violators, especially in New York Cit,  where Rikers Island jails have been floundering under pandemic-related staff shortages and other longer-term issues, combined with concern for fairness and eliminating racial bias, have spurred changes in the laws that govern bail and how serious parole violations must be before they trigger the possibility of reincarceration.
PEF is speaking out on these issues to educate state lawmakers and the governor about the need to ensure that public safety is protected.  Those efforts are underway as the Fiscal Year 2022-23 Executive Budget is under review by the legislature. Lawmakers are supposed to agree on a final budget by March 31.
Through testimony to state legislative committees, and letters that PEF members are sending to their state Assembly members and senators, the union is making its case:
"We need to empower our parole officers to make reincarceration decisions, subject to judicial review, for violations of parole when such violations are not consistent with successful reintegration for specific parolees, and with regard to dangerous circumstances before additional crimes are committed."
—
PEF 2022-2023 Budget Priorities
document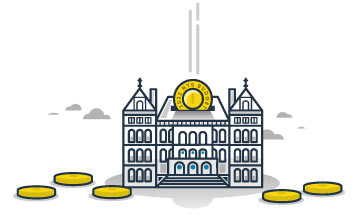 PEF is asking state lawmakers to:
SUPPORT: The "Jails to Jobs" Initiative
SUPPORT: Adding 500 New Parole Officers to reduce caseloads which are as high as 40-to-1
SUPPORT: Sensible, Fair Reforms to the "Less is More" Law
"As PEF members we all must speak up and demand respect for and trust in our professional training and experience.  We are on the front lines.  We know what works and what doesn't," Spence said.
"No one has higher hopes for the success of a parolee than the officer who is guiding and supervising him," Spence said.  "Our members go out of their way to help parolees and their families succeed, but never at the risk of public safety.  It's a delicate balance that can shift in an instant and the people who make the laws and rules need to recognize that and do everything they can to strengthen the parole process."
Editor's Note: If you'd like to send a letter to your elected leaders about the DOCCS budget or any of PEF's other budget priorities, you can find all the instructions on this page.