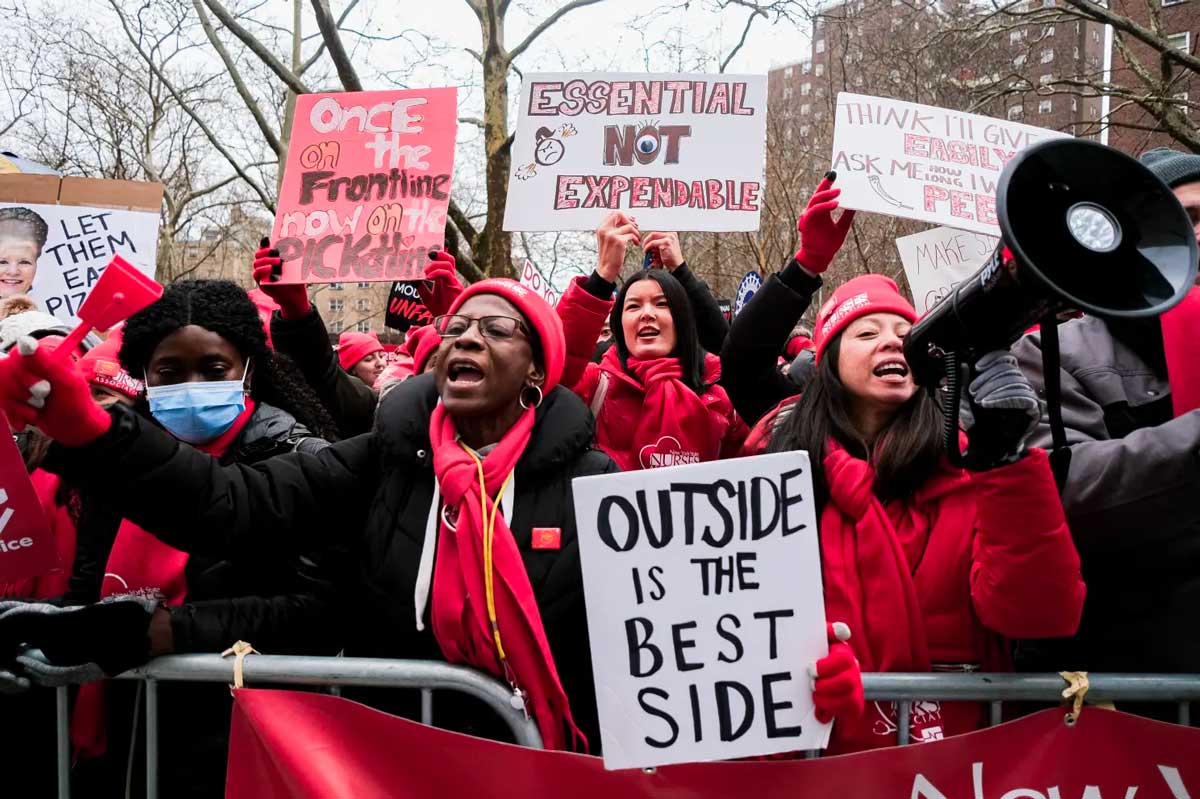 January 13, 2023 — As more than 7,000 nurses from two of New York City's largest hospitals entered the fourth day of a strike, the nurses' union and hospital administration reached a tentative agreement on Jan. 12, 2023. 
The New York State Nurses Association (NYSNA) and nurses at Mount Sinai Hospital and Montefiore Medical Center staged a walkout at 6 a.m. January 9 protesting working conditions and demanding safe staffing. 
Montefiore's agreement includes a 19.1% wage increase over the next three years and the creation of more than 170 new nursing positions. At Mount Sinai, the contract establishes staffing ratios for the first time on inpatient units and includes a mechanism for enforcement. 
NYSNA has reached deals at nearly a dozen private hospitals. 
Click here for more.