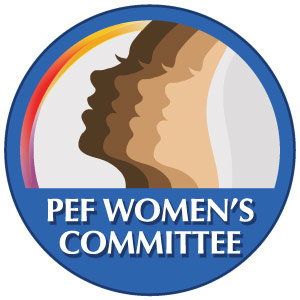 March 10, 2022 — With Women's History Month in March, it's fitting that PEF leaders in New York City are reviving the NYC Women's Committee – with Michele Rosello chairing the committee, joined by Gwendolyn Culpepper and Vivian Falto-Lequerique. 
Michele Rosello 
A clinical social worker at Creedmoor Psychiatric Center in Queens, Rosello, a PEF member since 2013, loves helping clients and fellow union members in her roles as social worker and council leader.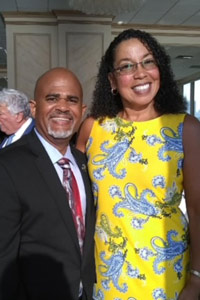 "I believe being a social worker and council leader is one in the same," she said. "My mission and greatest joy is helping others. As a social worker on a psychiatric admissions in-patient unit, I am helping patients with accepting their illness and current situation, in addition to helping their families accept the diagnosis and all the events that come with mental health. 
"As a council leader, I am helping members navigate their way through investigations of allegations, recoupment of wages earned, assistance with professional development and, sometimes, just being available to listen makes all the difference in the world," she said. 
Rosello looks forward to the NYC Women's Committee becoming a resource for members in Regions 10 and 11. 
"There is a strength in numbers, and I believe this is an opportunity to further the development of our union sisters by providing education for empowerment and leadership, in addition to the emotional support and validation that will help our sisters grow," she said. 
Gwendolyn Culpepper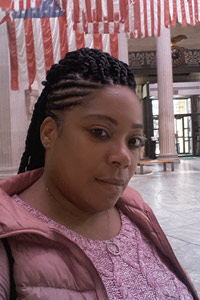 Helping people with developmental disabilities is a passion for Culpepper, who works as a recreational therapist for OPWDD's Bernard Fineson Developmental Center in Queens Village. 
"What I love most about my job is that I get to provide individuals with a sense of normalcy by utilizing various recreational activities, which brings them joy and happiness," she said. "As for me, their smiles are the greatest reward." 
A PEF member for 16 years, she hopes the NYC Women's Committee will inspire women to continue to fight for equality. 
"My hope is that we can come together to create a healthy environment in which women know they are not alone and are comfortable enough to express their ideas and concerns," Culpepper said. 
Vivan Falto-Lequerique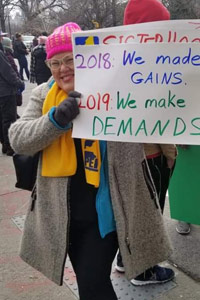 As a regional associate at the State Education Department in New York City, Falto-Lequerique enjoys working with schools and families on behalf of students with disabilities. 
A PEF member for more than 20 years, she is excited to work on women's issues in Regions 10 and 11. 
"I would love, in collaboration with my union sisters, to provide a safe space for women in labor to get empowered, feel supported as a union member, and together further our personal and professional skills," she said. 
Upcoming events 
The NYC Women's Committee is hosting two "Sip and Chat" Zoom meetings, from 6:30 to 7:30 p.m. March 11 and 25 for members to gather and chat. Click here to register. 
During Women's History Month, the PEF Statewide Women's Committee is also hosting a series of women-led Zoom programs each Tuesday in March, as well as honoring Everyday PEF Heroines in the April issue of The Communicator.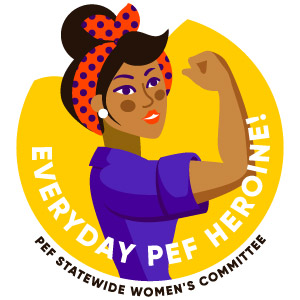 The first 100 PEF Heroine nominees will receive a Rosie the Riveter button and certificate. To nominate a PEF heroine, visit https://www.pef.org/everyday-pef-heroine/ and submit a nomination form by March 31. 
All PEF members are invited to join their union brothers and sisters for the remaining Tuesday Talks in March, as follows: 
March 15: Paige Saakyan, a PEF occupational safety and health specialist and member of PEF staff's USW 9265, will present The Guide to Good Posture and Back Health. 
March 22: Region 11 Licensed Clinical Social Worker Michele Rosello and Region 1 RN Lorita Mitchell will present together on Mental Health Prevention through Exercise and Self-Care Strategies. 
Both of these Zoom meetings will be from 6:30-7:30 p.m. Follow this link to register.
The Statewide Women's Committee will end the month with a flourish, hosting a trio of powerful women on Wednesday, March 30, at 6 p.m. for discussion about "Strengthening Women's Leadership."  New York Attorney General Tish James, U.S. Rep. Grace Meng (D-N.Y.) and NYS Sen. Jessica Ramos (D-13) will answer questions and participate in what is sure to be a lively discussion. Members must register using this link, where you can also submit questions for the speakers in advance.