P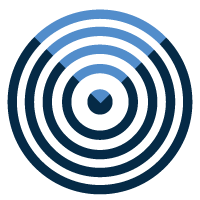 EF President Wayne Spence and Legislative Director Patrick Lyons updated members in a telephone town hall April 20 on how the union's preparations for contract negotiations are progressing, and how some of PEF's issues fared in the new 2022-23 state budget. 
"This is the first year we aren't fighting budget cuts," Spence said. 
Spence said PEF's Contract Team began training March 14-16 for the negotiation of a successor agreement that will pick up when the current contract expires April 1, 2023.   
"PEF will send a letter (to the Governor's Office of Employee Relations) demanding that negotiations begin this December or in January 2023," Spence said.  He added that the Civil Service Employees Association has already begun its contract talks with the state. 
PEF wants to hear from members about what their issues and priorities are for the next contract, and Spence said the union will hold contract townhalls throughout the state this year to hear from members.  If you want to share your thoughts with the contract team, you don't have to wait for one of those meetings.  Spence said you can email your comments to the team at contract2022suggestions@pef.org. 
It has been more than a decade since PEF negotiated with a governor not named Cuomo, and Spence said he was encouraged by the way Gov. Kathy Hochul picked up on PEF's Fund Our Future budgetary concerns that the union shared with her at its 2021 convention in Niagara Falls. 
"The governor incorporated quite a few of our positions in her budget proposal, and some of those are still in the new state budget," Spence told members. 
To help the state recruit and retain new employees to fill thousands of vacant positions, PEF urged Hochul and legislators to amend the laws that created pension tiers 5 and 6 to make them more attractive for career public servants. 
A whopping 48 percent of the state workforce is in Tier 6, Spence said, and its 10-year vesting requirement and benefits "are not competitive anymore."  So he was pleased to see lawmakers adopt a five-year vesting period after heavy lobbying from PEF members.  In addition, PEF successfully shielded COVID-related overtime from  the calculation of mandatory employee contributions to the NYSLERS, allowing members to keep more of the extra money they earned in service to the state..  
Lyons reported that PEF also lobbied for bigger state agency budgets, hazardous duty pay for PEF members who were deemed essential and worked on the front lines throughout the pandemic, improved state services for mentally ill and developmentally disabled New Yorkers, and common sense changes to the state's criminal justice system. 
When the state budget was adopted, it contained $10 million in funding for 100 beds for psychiatric patients that the state Office of Mental Health had planned to close.   
Lyons outlined numerous other positive changes PEF secured in the budget. 
PEF was one of the only public employee unions that fought to secure hazard pay for all "essential" employees and PEF drafted legislation to provide that benefit to members more than two years ago.  While the union wanted a broader benefit that included more "essential" employees, PEF did support Gov. Hochul's workforce bonus for healthcare and mental hygiene personnel that will award $3,000 in extra pay for their sacrifices during the pandemic. The union will continue to push for the bonus to expand all state employees who were deemed "essential" during the COVID state of emergency. 
In addition, the budget contains student loan forgiveness for nurses in hard-to-staff areas of the state, a proposal that originated in the PEF Nurses Committee. 
"These conversations began last fall after Hochul took office in August 2021," Lyons said. PEF made its case for these changes by writing editorials in newspapers, forming coalitions with other interested parties, testifying before legislative committees, direct lobbying and sending approximately 14,000 letters from members to lawmakers. 
"We thank every one of you who wrote those letters," Spence said. 
"Your work supports what we (in PEF's Legislative Department) do at the Capitol," Lyons said.  "We were most successful where we sent the most letters." 
Lyons and Spence said PEF continues to need that member action to keep moving forward on important issues.   
"We got the door to hazardous duty pay open.  We can keep building on that going forward," Spence said. "We are the first union in New York to have language in our contract on telecommuting, and we are going to build on this." 
The president also urged members to use their vacation leave before it expires, especially with many members now able to take time off with the COVID state of emergency ended.  "Use your vacation leave.  Do not give it back to the state of New York."