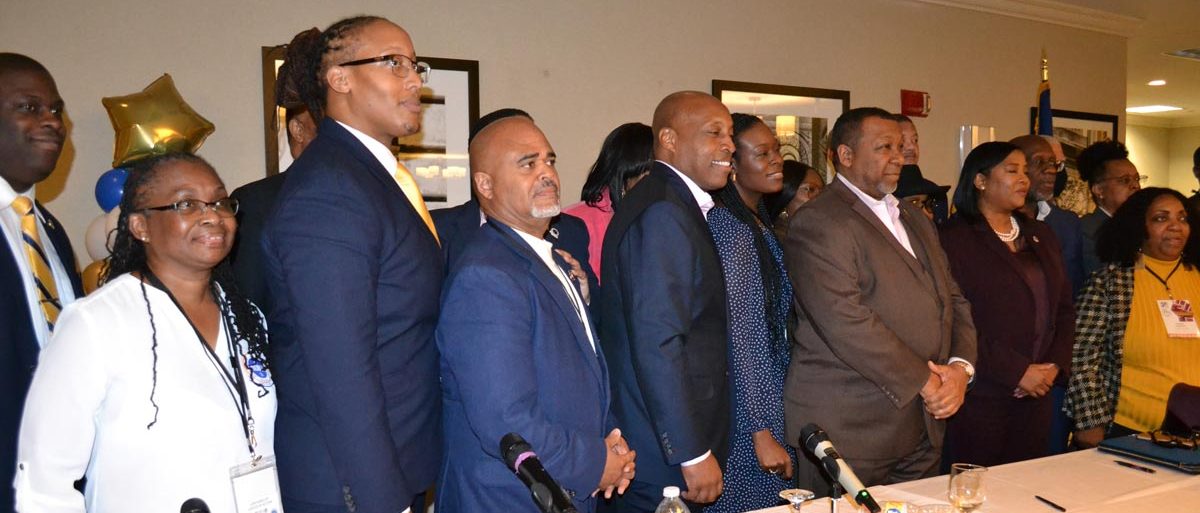 May 27, 2022 — It's not unusual to find that someone who is investing a lot of time and energy in their union, is also carrying other responsibilities beyond their immediate family and job duties.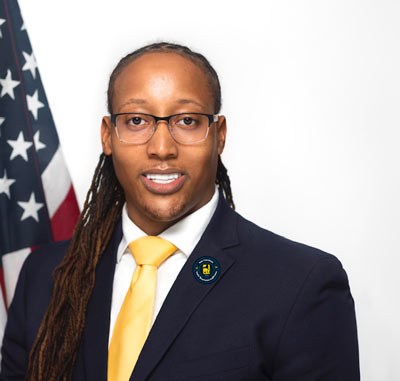 Yamil Speight-Miller is such a person, but he takes it to such lengths that it goes beyond "unusual" all the way to "rare."
An investigative specialist 1 at the Department of Health in New York City, he is treasurer and a steward of PEF Division 199.  But that is just the tip of the iceberg.  He is always taking on new tasks and challenging himself.
"I see Yamil working with PEF to build our membership as a volunteer in our recent Membership Engagement action in Region 8, as well as working with state legislators and with the National Organization of Black Law Enforcement Executives (NOBLE)," said PEF President Wayne Spence.  "I also see him taking a leadership role in addressing public needs during the worst of the COVID pandemic.  He brings a lot of skills, experience and helpful contacts to everything he tackles. I'm grateful he is focusing some of that on PEF."
Earlier this year when Spence was asked to be a panelist at a workshop titled the "Impact of Restorative Justice in Public Safety" at the New York State Association of Black, Puerto Rican and Asian Legislators' annual conference in Albany, Speight-Miller was there helping state Sen. Leroy Comrie, who sponsored the workshop.  It was standing-room-only at the workshop, which drew many state leaders and sparked lively debate on how to protect public safety without abusing the rights of people in minority groups.
Speight-Miller said New York Congressman Hakeem Jeffries has since asked him to help facilitate a discussion of that same topic at NOBLE's annual conference this July in Orlando, Florida.
While he chairs NOBLE's Political Awareness Committee in New York state, Speight-Miller is also involved as president of his local block association in Brooklyn.
"We have to build back better" when unexpected calamities such as 9/11 and the pandemic suddenly confront us, Speight-Miller said.  "Everything I do is aimed at giving back to humanity.  It has nothing to do with dollars.  My state pay is the only money I get."
What he has discovered is that every experience and every new challenge he faces helps to prepare him for the ones that follow.  "Every role I've had, has had a lot of impact," he said.
"I worked at the state Department of Taxation and Finance before I transferred to the Health Department, and I received incident command training from the Federal Emergency Management Administration," he said. "So when COVID hit, I was one of just two people at the Health Department who had received that training."
Speight-Miller used that training to help set up a COVID testing center at Aqueduct race track and led the training for other DOH employees to set up additional testing sites.  In addition, he was DOH's incident commander during the pandemic.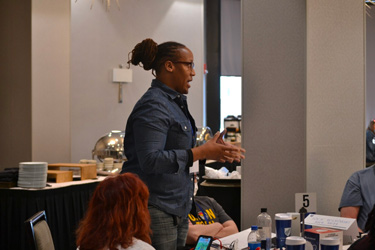 Speight-Miller's history of public service started long before he came to work for the state.  He began in 2000 as an intern working for the late Queens District Attorney Richard Brown and followed that with jobs at the Queens Borough Public Library, New York City Police Department, NYC Administration for Children Services, NYC Human Resources Administration, and the NYC Corrections Department before landing at NYS Tax and Finance.
Speight-Miller credits the unflagging support and guidance he has received from his mother and siblings, his partner and the help of a mentor in continuing to move forward and invest so much of himself in the challenges and opportunities that he encounters.
He found then Erie County Clerk Kathy Hochul – now governor of New York — was very helpful to him when, as a young man in New York City, he was trying to help a family member in Erie County who was a military veteran coping poorly with a substance abuse addiction.
"She had the patience to tell me exactly how to file the right papers and do the best I could for my family member.  I talked with her many times, and I will never forget the help and advice she gave me," Speight-Miller said.  "It helped to build my confidence that I could make a difference in someone's life."
"I have no down time in my life now," he said, but he finds the effort he puts into all of his roles to be rewarding and uplifting.  "I don't take it for granted.  I celebrate and rejoice in our victories when they come."