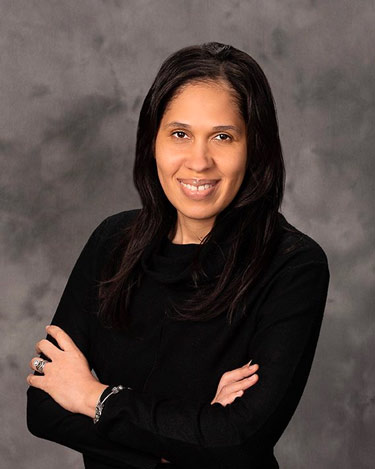 The CUNY School of Labor and Urban Studies awarded downstate PEF organizer Lisa Pinkard-Adams a scholarship for Diversity in Labor, allowing her a full ride to study at the university. 
"The scholarship was created to create pipelines that will bring women and people of color to the forefront of the labor movement and labor education," said CUNY's website. "Each year the CUNY School of Labor and Urban Studies will award up to $150,000 in scholarships to qualified applicants, both at the graduate and undergraduate level." 
Pinkard-Adams holds a master's degree in social work from Fordham University, where she concentrated on policy, leadership, and not-for-profit management. Before coming to PEF in 2018, she worked on political campaigns, civic engagement, and as the first female African American chief of staff to the Ninth District Legislative Office.  
As an organizer for PEF, Pinkard-Adams is dedicated to educating non-members on the benefits of the union, assisting agencies in Region 10, 11 and 12 to establish leadership, and identifying issues to rally around for the benefit of members. 
"One of my goals in my new role is to really just be 'present' for the membership," she said. "I want members and non-members alike to see how much their union genuinely cares about them and their wellbeing at the worksite. My new position will require me to collaborate with all levels and departments within PEF. 
"Organizing is truly a collaborative effort and I am looking forward to locking arms with the PEF team to push the union forward."