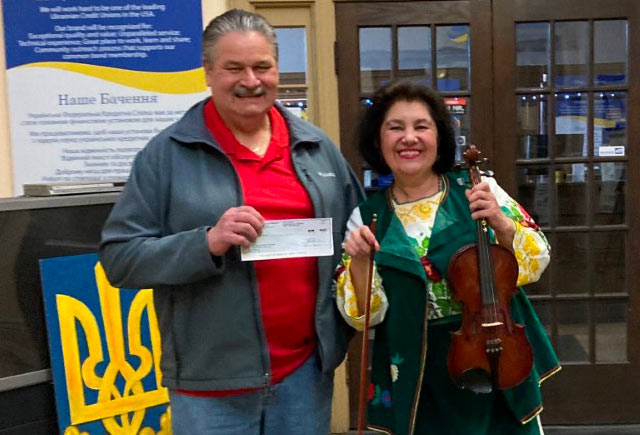 Fifty members donated a total of $2,373 and Region 2 donated $250 to support workers and union members in Ukraine as they continue to face hardships resulting from Russia's ongoing attack on the country. 
"The global labor movement coming to the aid of Ukraine highlights the importance of international solidarity," said PEF President Wayne Spence. "PEF members rose to the challenge, raising money to provide aid to our brothers and sisters in Ukraine. We are stronger together." 
Through the PEF Relief Fund, the union gathered donations and presented a lump sum to the Common Solidarity Fund, established by the International Trade Union Confederation (ITUC). The donations will be used to support workers and union members fleeing Ukraine with shelter, food, supplies, transport and more, as well as help refugees in neighboring countries. 
"To date over 1,000 individuals and organizations, including local trade unions around the world, have contributed to the ITUC public fundraising appeal for humanitarian assistance to Ukraine and to refugees in neighboring countries," said ITUC General Secretary Sharan Burrow in a letter to PEF, thanking the union for its donation.