A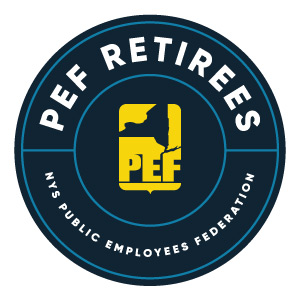 s we ease into summer, hopefully we are getting closer to being able to relax and start enjoying life without fear of COVID-19.  It has been a long and arduous process through these past two years of the pandemic.
At PEF Retirees, we have cautiously started gathering again as an Executive Board and in our individual chapters.  However, we still need to be cautious and protect ourselves from any serious complications of COVID-19.  It's important to get vaccinated and boosted. Here is some valuable information from the CDC (Centers for Disease Control and Prevention).
"Throughout the coronavirus pandemic, unvaccinated people have accounted for a majority of COVID-19 deaths in the United States. But, in recent months, an alarming number of vaccinated older and disabled Americans have succumbed to the disease.
"Forty-two percent of the people who died in January and February during the highly contagious omicron variant's surge were vaccinated, compared with 23% in September, the peak of the delta wave. Most of the vaccinated people who died had not received a booster shot. This analysis was conducted by The Washington Post using data from CDC.
"While a majority of seniors are immunized, the vaccine's potency wanes over time, leaving older people vulnerable to severe infection. The highest concentration of vaccinated deaths occurred among older Americans and the immunocompromised, with those over the age of 75 making up two-thirds of the deaths from the 'omicron' wave.
"Still, unvaccinated people remain far more likely to die from COVID-19 than the vaccinated, especially when compared to Americans who have received booster shots.
"Health experts continue to stress that the overwhelming majority of the vaccinated will survive COVID-19 infection. However, they argue that the deaths serve as a reminder that high-risk groups such as older Americans should receive booster doses and exercise extra precautions during infection surges.
"Seniors remain especially vulnerable during this pandemic. The CDC has approved second booster doses for those 65 and older and those 50 and older with underlying medical conditions that increase their risk for severe disease from COVID-19, and we encourage all seniors to follow their guidance when it comes to receiving that added level of protection."
I received my second booster (4th shot) April 26. One day before holding an in person Chapter 2 Retiree meeting.  It was good to meet in person rather than virtual.
PEF Retirees need your continued support. If we are to grow in numbers and in influence to be an effective voice for retirees, we need your action, participation and membership. Membership is not automatic when you retire.  You can get the membership application at www.pef.org or contact PEF Retirees at 800-785-1900 ext. 288.
If you have moved, changed your email or phone number please contact us at rmango@pef.org so that we can update our contact information for you.