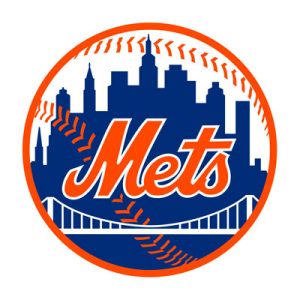 July 15, 2022 — Want to win a couple of tickets to the September 3 Saturday night baseball game between the New York Mets and the Washington Nationals?  The game, which starts at 7:15 p.m., will be held at Citi Field in Flushing.
The PEF Committee on Political Education (COPE) has the tickets and will hold a drawing in mid-August to determine the winner.
To enter the drawing, you must be a PEF member or retired member who joins COPE or increases their contribution level to COPE between July 1 and August 15.
If you are a member, to be in the drawing you must join COPE at the $5 contribution per pay period level or higher, or if you are already a regular contributor, just increase your contribution level by at least $2 per paycheck.
Retired members who want to compete in the drawing must join COPE at the $10 per monthly pension check level or higher.  If you are already a regular contributor, then boost your level by $4 per pension check.
Just fill out the COPE authorization form (click here to login with your Member Identification Number to access the form), then scan or take a picture of it, and email it to cope@pef.org.  It's that easy.
COPE helps support PEF lobbying on issues important to members and their families such as workplace safety, paid sick leave, the right to join unions, Social Security, Medicare, bringing more federal dollars into New York and lowering drug prices.