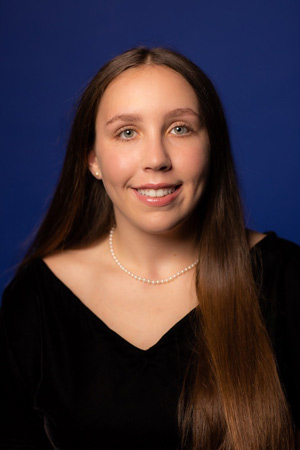 August 19, 2022 — Emily Wenke, the daughter of PEF member Joanne Wenke, received a $550 Union Plus scholarship for 2022.  
Emily is going into her second year of college at St. John's University in Queens. She attended Saratoga Central Catholic High School and graduated as valedictorian as well as completed dual enrollment credits at Hudson Valley Community College. 
In addition to the Union Plus scholarship, Emily has received PEF's Joseph Scacalossi Scholarship, the PEO Star Scholarship and Griswold Scholarships, the Saratoga Springs Rotary Club's Endowed Scholarship in Honor of Charles V. Wait, Sr., and SEFCU's Campus Connect and Roma Intangible Lodge #215 scholarships. She also receives the NYS Scholarship for Academic Excellence. 
At St. John's, Emily participates in Alpha Phi Omega, a co-ed service fraternity, Delta Phi Epsilon, Project Sunshine, Wellness Peer Educators, and is a Student Equity Worker. She is also involved with Campus Ministry and enjoys going on Midnight Runs into Manhattan to provide food and other necessities to people in need. 
Emily studies childhood education with a concentration in biology and hopes to pursue special education for her master's degree. Outside of her extracurriculars and classes, she works with young adults with intellectual and developmental disabilities during the school year.  
In her free time, Emily enjoys going thrift shopping, trying new foods, and hanging out with her dog, Walter.  
"I am so thankful to our union for all of the opportunities that she has been able to pursue in terms of financing her education," her mother Joanne said. 
Union Plus scholarship awards are presented annually to union members or members of their families who want to begin or continue their post-secondary education. In 2022, 189 union members and union family members have been awarded $200,000 in scholarships, ranging from $500 to $4,000. 
For more information on Union Plus scholarships and to apply for the 2023 awards, click here. When applying, note that PEF is AFT Local 4053.