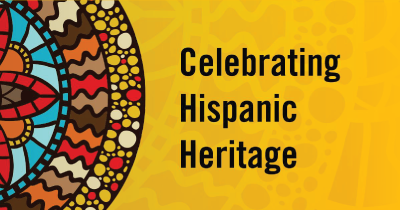 The PEF Hispanic Committee is hosting a Zoom on Wed., Oct. 12 to mark Hispanic Heritage Month.
All members are invited to attend and bring something representative of Latin American culture to share — such as any current events, poetry, music, or literature.  The committee is lining up a special guest speaker as well.
The Zoom will be held on Wed., Oct. 12 at 6:30 p.m.  Members wishing to attend may RSVP to PEF Hispanic Committee Chair Michelle Maldonado at Michelle.Maldonado@pef.org.  She will then send you the Zoom link directly.