Updated Nov. 1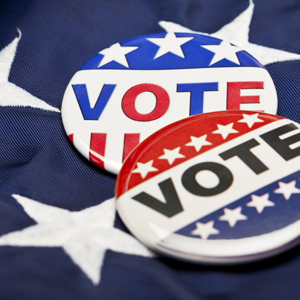 , 2022 — Election Day is November 8 and it's a good time for PEF members to familiarize themselves with the candidates and issues.    
New York residents will vote for governor, lieutenant governor, state attorney general, state comptroller, one seat in the U.S. Senate, the entire U.S. House of Representatives, the state Senate and the state Assembly.  You also will have the opportunity to vote on the state Environmental Bond Act, which you will find on the back of your paper ballot.   
PEF has done a lot of the work for you via its regional and statewide Political Action Committees, who screen, interview and compare candidates. A list of those endorsed by the union is available here.  In addition, PEF supports the Environmental Bond Act. 
The lines separating congressional districts and state legislative districts have been moved based on results of the 2020 Census, so you may find that you are now in a different district than you were in just two years ago.  You can check with your county board of elections to verify which districts you are in and who the candidates are in those districts.   
If you have moved, please confirm with your board of elections that your voter registration is up to date. You can do that on their website.
You don't have to wait until Election Day to vote.  Check with your county board of elections to find out when and where early voting will be available for you.  If you cannot get to the polls to vote, you may request an absentee ballot to mail in.  You may request it online or by mail by October 24.  You may go to the board of elections and request an absentee ballot in person up to November 7.  Absentee ballots must be received by the board of elections by November 8.  However, if you do request an absentee ballot this year, you will not be able to then go to the polls and vote on a regular ballot for scanning there.  You would be allowed to complete and submit an affidavit ballot at your polling site.   
"The votes we cast in these elections have very direct effects on our personal lives and on our work as public employees," PEF President Wayne Spence said.  "Don't think that just because this is not a presidential election year that voting now is less important.  It is crucially important and the results of these elections will affect you and your family.  Our right and freedom to vote, to choose our representatives and to influence the policies and direction of our government is fundamental to our democracy and our society.  Don't waste it.  Use it."