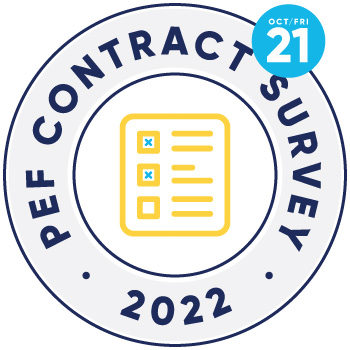 Ahead of the first meeting with the state in November, PEF's contract negotiation team surveyed thousands of members to gain insight into your priorities, including what economic benefits to prioritize and to rank things like longevity pay, bonuses and improving the dental benefit.
The Contract Team will go into the first meeting knowing what's most important to members. The contract is our chance to codify things like telecommuting, seniority rights and alternative work schedules.
Don't miss the November issue of the Communicator, where we will report on the contract fight and introduce you to the members of your Contract Team.
You can still get in your opinion until 5 p.m. today (Oct. 21). It takes about 5 minutes and all you need to do is enter your personal email to begin.
Click here to complete the survey.