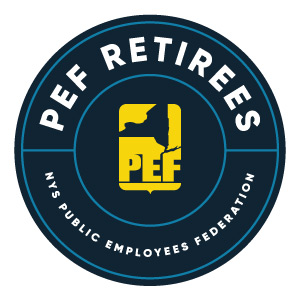 I recently came across a report from The National Institute on Retirement Security (NIRS), which finds that state and local government retirement systems on the whole successfully navigated the 2007 to 2009 global financial crisis. Moreover, it found public retirement systems across the nation have adapted in the years since the recession by taking actions to ensure continued long-term resiliency.
You can read the entire report, which was titled "Examining the Experiences of Public Pension Plans Since the Great Recession," here, but I want to share with you a few findings from it.  It was authored by NIRS Research Manager Tyler Bond, NIRS Executive Director Dan Doonan, Segal Vice President and Actuary Todd Tauzer, and Ronald Temple, Lazard managing director and co-head of Multi-Asset and head of U.S. Equity.
The report finds:
"The majority of public pension plans recovered their pre-recession asset levels within six years, while continuing to pay over a trillion dollars in benefits. In recent years, public plans have reported record-high asset levels.

"Discount rates, or the assumed rate of return on investments, have broadly decreased from 8 percent to 7 percent for the median public pension plan, based on actuarial and financial forecasts of future market returns.

"Generational mortality tables, possible today with more advanced financial modeling software, have been broadly adopted by nearly all large public plans and future longevity improvements are now incorporated into standard financial projections.

"Many public plans have shortened amortization periods, or the period of time required to pay off an unfunded actuarial accrued liability, to align with evolving actuarial best practices. Tightening amortization periods, akin to paying off a mortgage more quickly, has had the effect of increasing short- term costs. In the long run, plans and stakeholders will benefit.

"The intense focus on public-plan investment programs since the Great Recession misses the more important structural changes that generally have had a larger impact on plan finances and the resources necessary for retirement security.

"Plans have adjusted strategic asset allocations in response to market conditions. With less exposure to public equities and fixed income, plans increased exposure to real estate, private equity, and hedge funds.

"Professionally managed public defined-benefit plans re-balance investments during volatile times and avoid the behavioral drag observed in retail investment."
The New York State and Local Retirement System (NYSLRS) Common Retirement Fund is strong.  Our state comptroller, Tom DiNapoli, as the sole trustee has done an outstanding job.  In fact, earlier this year, an independent auditor  praised the fund for being "well prepared for the challenges posed by the COVID pandemic." The review called the fund "a leader in transparency, ethics and performance."
For years the Common Retirement Fund has been widely recognized as one of the best-funded and best managed public pension funds in the nation. In 2021, the fund commemorated 100 years of strength and security.  While market volatility and economic uncertainty are likely to continue, I believe the fund is well positioned to meet the challenges of the future and help provide retirement security for NYSLS members and beneficiaries for generations to come.
You can find more information about our state Retirement Fund at https://www.osc.state.ny.us/common-retirement-fund.