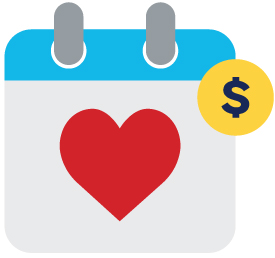 February 17, 2023 — This week, acting at the request of Gov. Kathy Hochul, the New York Department of Civil Service published Policy Bulletin 2023-01, "Paid Parental Leave." 
 The new policy grants 12 weeks leave for any unrepresented employee of the State's executive agencies so that they may "bond with a newly born, adopted, or fostered child."  It is fully paid for by the State and employees who qualify will receive their entire salary during those 12 weeks without charge to accruals.  
Gov. Hochul said in her State of the State on Jan. 10 that she has instructed the Office of Employee Relations (OER) to negotiate similar agreements with state unions such as PEF as part of our collective bargaining agreement.  It is PEF's position that a cost-free benefit like this – which does not require any payroll deduction – can be enacted immediately via a memorandum of understanding (MOU) between the union and OER. We have communicated that to OER and told them we will sign an MOU as soon as possible. 
To be clear, this is a new program and is different from the statutory Paid Family Leave Law, which requires payroll deductions and does not provide full pay for family leave absences covered by the law.  The new Paid Parental Leave program applies to parents taking leave to care for a newborn, or newly adopted or fostered child.  But it is what PEF has always advocated for – a true, cost-free benefit for State employees that can serve as a recruitment and retention tool and makes New York a desirable employer for many individuals.  PEF thanks Gov. Hochul for recognizing that and pledge to work with her office to secure this valuable benefit for PEF members.