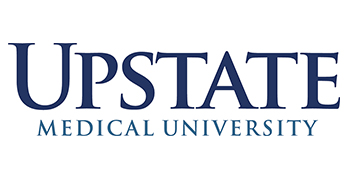 February 17, 2023 — SUNY Upstate Medical University halted its efforts to acquire Crouse Hospital in Syracuse, instead deciding to enter into a strategic affiliation agreement between the two hospitals. 
"We said loudly and clearly from the moment the merger was first proposed that this was a bad idea for employees of both hospitals and the patients they serve," said PEF President Spence. "It made no sense to have two workforces coming together whose conditions of employment would be governed by two separate collective bargaining agreements, even as many of them did the same job." 
In 2022, the PEF Executive Board voted to move the March 2023 quarterly board meeting from Albany to Syracuse in order to hold a public demonstration against the merger. PEF was in the final stages of planning for that rally when Upstate announced that the merger has been called off.
"Upstate heard us," Spence said. "It was our threat of a rally that got us here." He thanked Upstate nurse and Executive Board member Rachel Amodio-Kopp for advocating for the rally to serve the best interests of her coworkers. 
The decision assures "each hospital will remain completely independent and all your privileges, compensation, benefits, union representation, and other aspects of employment will remain as they are," according to a statement to employees from Upstate President Mantosh Dewan.  
"Both institutions will continue to operate as separate and independent legal entities governed as they are today," the statement continued. "The affiliation will provide a structure for joint initiatives on key patient services, educational programs for health care providers and provide a platform for future initiatives."