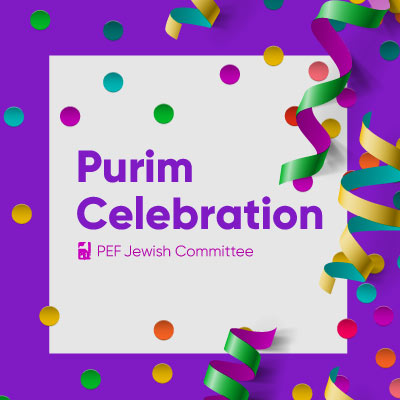 The PEF Jewish Committee invites members to a Purim Celebration from 5:45 to 7:30 p.m. March 16.  
There will be an in-person event at the New York City PEF Office with dinner provided. The in-person event is limited to the first 40 RSVPS. For those who cannot attend in person, the celebration will also be presented via Zoom and by telephone. 
RSVP as soon as possible to RSchwartz@pef.org. Please indicate if you will be attending in person or via Zoom. The committee will forward you further information, including whether they are able to accommodate you in person. 
If you do not have a computer, you can call 516-642-5741 and leave a message with your name, address, telephone number and how you would prefer to attend. 
For those coming in person, building security is tight and requires all names be submitted in advance for admission.