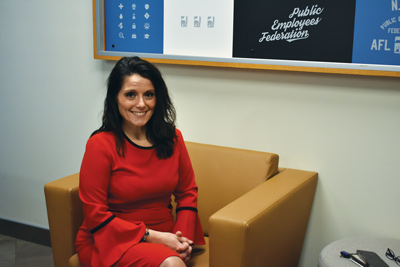 March 10, 2023 – Region 8 Coordinator Danielle Bridger successfully navigated the PSLF program and recently received confirmation that her loans, totaling more than $154,000, had been forgiven. 
Bridger applied before the expiration of the limited waiver last year. While she initially tried to tackle the program on her own, she eventually contacted Summer, a company brought in by PEF's parent union, AFT, to assist members. 
"The Department of Education tried telling me I only had 26 of the 121 payments," Bridger said. "I knew I had made more that qualified. That's when I got Summer involved. They were able to verify that I had in fact qualified for all the payments and the Federal Student Loan Program updated my qualifying payments accordingly." 
For Bridger, like many others, loan forgiveness has made a huge impact on her family.  
"I cannot describe the weight that has been lifted off my shoulders now that this financial burden has been relieved," she said. "I began my career in the public sector under the promise of student loan forgiveness and it has finally come true." 
She has a message for members who haven't applied yet.  
"Apply! I was skeptical, but no more," she said. "When individuals ask, what does your union do for you? Financial freedom is what they gave me. Thank you, my union family!"  
You can still apply; don't wait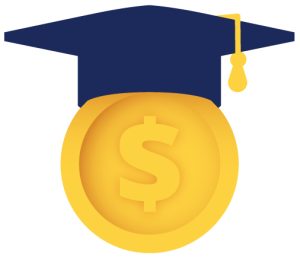 The outcome of the Supreme Court's decision on the Biden/Harris student loan debt forgiveness plan is still up in the air, with federal student loan payments set to resume 60 days after a decision is handed down but no later than September 1. Whatever the court decides, their decision will have no effect on PEF members' eligibility for Public Service Loan Forgiveness (PSLF), which will continue to be an option.  
The limited Public Service Loan Forgiveness (PSLF) waiver period ended last Halloween, but there's another opportunity that all members should take advantage of, and the deadline for that relief option is May 1, 2023.  
That's when a one-time adjustment of income-driven repayment (IDR) counters will address past inaccuracies and fix payment counting going forward. 
"If you were deemed ineligible in the past because you had the wrong loans (primarily FFEL loans), or were in an ineligible repayment plan, this will correct that," said Marty Lynch of Cambridge Credit Counseling, a PEF member benefit vendor, who spoke at the Region 1-5 Leadership Conference in Ithaca February 25. "This is a game changer." 
Loans not made through the William Ford "Direct" loan program must be consolidated into a Direct consolidation loan by May 1 to receive the adjustment. Borrowers should request a Direct loan consolidation on studentaid.gov, not through their servicer or any private lender such as SoFi, College Ave, or LendKey.  
"They're all reputable lenders, but if you consolidate your loans through any of them, you'll have converted your federal loans into private loans and made yourself ineligible for all federal loan forgiveness programs," Lynch said. "If you only have Direct loans already, you won't need to do anything. The nice thing about this mini-waiver is that it applies to for-profit and non-profit workers alike." 
The one-time account adjustment that will count toward loan forgiveness includes: 
Any months in repayment status, regardless of the payments made, loan type, or repayment plan. 

 

12 or more months of consecutive forbearance or 36 or more months of cumulative forbearance will count toward the total needed for forgiveness.

 

Months spent in economic hardship or military deferments after 2013.

 

Months spent in any deferment (except for in-school deferment) prior to 2013.

 
Any time in repayment on earlier loans prior to consolidation of those loans into a Direct consolidation loan.

 

While for-profit workers will need 20 to 25 years of payments to qualify for loan forgiveness, PEF members only need to make 120 payments. If you act by May 1, you can receive retroactive credit for years of payments that would otherwise have been considered ineligible.

 

If you won't have reached 120 payments by May 1, this opportunity is still for you. You'll just need to make any remaining payments through one of the government's four income-driven plans.

 
It is estimated more than 3.6 million borrowers will receive at least three years of credit toward forgiveness under IDR. For more information on the adjustments and changes, click here. 
Loan forgiveness can change lives and takes time, Lynch said. "We have seen several people with more than six figures forgiven," he said. "Many more in the $60,000 range." 
He suggested members find out what loans they have and do their due diligence. You can access federal loan information on Studentaid.gov. The registration process for the portal takes a few days. 
"Make sure you get your information," said PEF Vice President Randi DiAntonio. "And tell your members to get their information, they may not realize that they are eligible."