March 10, 2023 – PEF has requested the state enter into a memorandum of understanding (MOU) to immediately offer PEF members Paid Parental Leave (PPL), which grants 12 weeks of fully paid leave without charge to accruals for the care of a newborn, newly adopted or fostered child. There is no employee contribution for this benefit.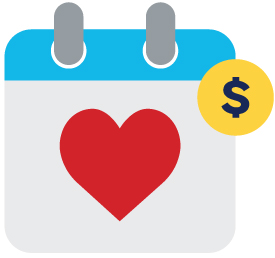 This PPL program announced by Gov. Kathy Hochul is only available to state employees. Hochul instructed the Office of Employee Relations (OER) to implement PPL for M/C employees, who are already required by law to pay into another leave program, Paid Family Leave (PFL). In her State of the State address on Jan. 10, Hochul instructed OER to negotiate PPL agreements with unions as part of their collective bargaining agreements.  
"It's PEF's position that a cost-free benefit like this – which does not require any payroll deduction – can be enacted immediately via an MOU," said President Wayne Spence. "Thus far, the state has refused, instead insisting PPL must be taken up as part of full contract negotiations. We are ready to sign an MOU immediately. If we must take it to a higher level, that's what we'll do. There is no reason to take this to the bargaining table since there is no cost to our members."  
PPL is different from the statutory PFL, which requires payroll deductions and does not provide full pay for family leave absences covered by the law. PFL applies to all private-sector New York state employers and employees, and to M/C state employees. PFL must be negotiated for state employees represented by unions like PEF. During the last contract negotiation cycle, PEF did not opt into PFL because a majority of members were opposed.  Instead, PEF advocated for a fully paid parental leave benefit without cost to employees, exactly like the one the governor has now implemented for M/C employees.  
"PPL is what PEF has always advocated for – a true, cost-free benefit for state employees that can serve as a recruitment and retention tool and makes New York a desirable employer for many individuals," Spence said. "PEF thanks Gov. Hochul for recognizing that and we will continue to work to secure this valuable benefit for PEF members as soon as possible."