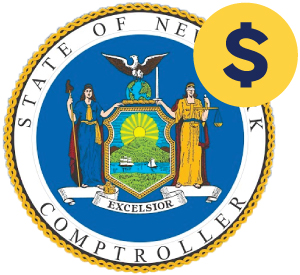 March 20, 2023 – Members eligible for the April 2023 performance awards, also known as lump sum longevity payments, can expect to see them in their April 20 (Institution) or April 26 (Administrative) checks. 
In accordance with the terms of the 2019-2023 PEF/State Agreement, the five-year performance award payment was increased from $1,250 to $1,500, the 10-year payment was increased from $2,500 to $3,000, and a new 15-year payment of $4,500 was added. 
The Office of the State Comptroller will process this payment via direct deposit. For employees who do not have direct deposit, this payment will be processed in a separate check. Details regarding eligibility can be found in Payroll Bulletin 2109.  
If you have any questions about the payment schedule or eligibility, contact your PEF Field Representative.