March 20, 2023 – PEF members and organizers recently joined the Montana Federation of Public Employees Workers (MFPE) for a week of door knocking, worksite visits, and rallies to engage their members.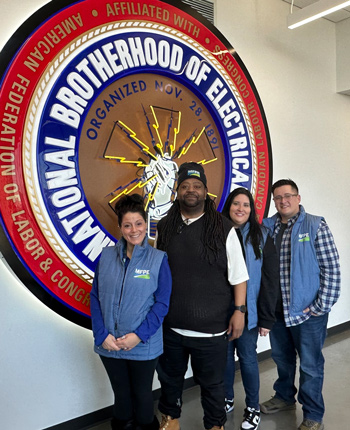 Region 8 Coordinator Danielle Bridger, Trustee Bruce Giddings, Organizing Director Dan Carpenter, and Region 1-5 Organizer Andrew Puleo joined PEF's fellow AFT local to get their members to turn out for eight rallies across Montana on March 4. 
The joint effort knocked on 1,069 doors; held 101 membership meetings; assessed 751 employees; and signed up 240 new members. 
"We were letting members and potential members know that any national effort to unify and engage with new and existing members displays the enormous unity in which we stand," said Giddings. "This display signifies more than just union power and strength. It symbolizes a forged relationship with each other." 
MFPE members joined PEF during the membership blitz last year in Albany, an impressive effort that brought together unions from several states. The volunteers reached nearly 1,200 members at 39 worksite meetings and blitzers knocked on 840 doors of members and potential members in New York's Capital District over the course of four evenings. 
Bridger, whose Region encompasses the Capital District, said it's important to go out and help other unions grow their membership in the face of well-funded anti-union efforts.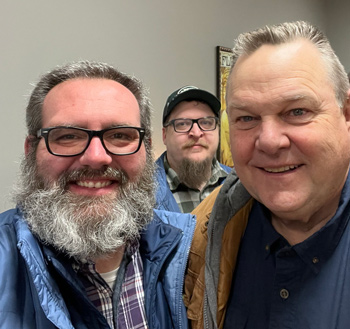 "They showed up in full force to help me grow our membership," she said. "We want to make sure we go back out and help other unions and create coalitions against anti-union forces. We're doing what we've always done, putting boots on the ground." 
Unions are trying to save individual jobs, improve working conditions, and secure better pay and benefits for members. With anti-union movements throwing money around, it's more important than ever for unions to stick together. 
"We need to make sure that we save ourselves," Bridger said. "We're working together to make this work. I felt like I was surrounded by people that no matter what I did, they were always going to pick me up and help me. Working together; money can't buy that." 
Fledgling state labor unions can learn a lot from PEF. 
"Just as PEF is able to gain further strength from our parent unions, such as AFT and SEIU, we can offer experience to other newly formed state labor unions," Giddings said. "The personal relationships and connections I've made with other union activists have been very enriching and valuable to me. 
"The experience was once in a lifetime for me," he said. "To be able to travel to Montana and Colorado was a hugely appreciated gift."