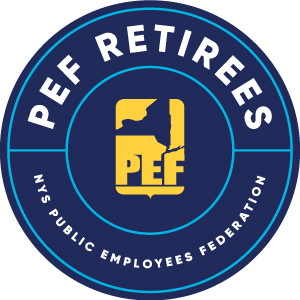 April 3, 2023 — President Biden wrote an op-ed in the New York Times March 7 to showcase his plans to protect and preserve Medicare, and he released the administration's complete budget proposal for fiscal year 2024 on March 9. 
The budget tackles two of the most pressing issues for current and future retirees: lowering prescription drug prices and adding 25 years to the solvency of the Medicare Trust Fund; it pays for it by asking those with annual income above $400,000 to pay a little more into Medicare. 
"The plan lowers out-of-pocket costs for seniors who need high-cost drugs by expanding the Medicare price negotiation that was introduced in the Inflation Reduction Act," said Richard Fiesta, executive director of the Alliance for Retired Americans. "Capping older Americans' generic drug costs for chronic conditions at $2 will also help seniors pay for necessities like food, housing and energy." 
The budget calls for a 10% increase — $1.4 billion — over the 2023 enacted level for the Social Security Administration (SSA) to invest in staff, information technology, and other improvements. The funds would improve customer service at Social Security Administration (SSA) field offices, state disability determination services, and teleservice centers. 
In addition, the plan invests $150 billion over 10 years to improve and expand Medicaid home and community-based services, such as personal care services, to allow seniors and individuals with disabilities to remain in their homes and stay active in their communities while improving the quality of jobs for home care workers. Even with those much-needed investments, the budget will reduce the deficit by nearly $3 trillion over 10 years. 
We urge Congress to take this proposal seriously and reject proposals that will lead to cuts to Medicare, including raising the eligibility age or further privatizing the system.  
We have seen runaway inequality over the last 40 years which allows some politicians to attack Social Security ― and the best way to fight inequality is with UNIONS. Unions raise the wages of working people, meaning less for the millionaires and billionaires, and more for everyday people. This, in turn, strengthens the Social Security trust fund. I applaud President Biden's Budget proposal which, if enacted, will cut the deficit, tax the rich and fund needed programs for the middle class. It's also time for Congress to pass the Pro Act and support unions.  
"Unions Built the Middle Class."