April 3, 2023 — This is part of a series of Q&As with Union leaders across the state. If you have a suggestion for a profile, please email communicator@pef.org. 
How long have you been a PEF member?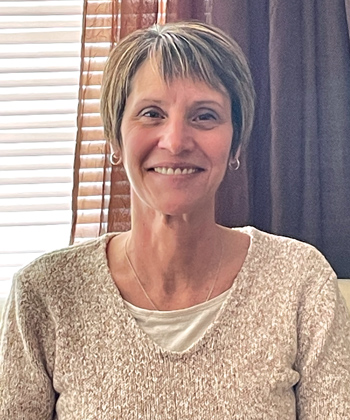 I have been a PEF member for eight years. 
Briefly summarize what you do for the people of New York. 
I am a Registered Nurse 1 for the Finger Lakes Developmental Disabilities Service Office (DDSO) caring for individuals with developmental disabilities in two state-run homes. 
What positions do you hold in PEF? 
I am the current Division Leader for Division 201. This is my first year holding this title and being as actively involved in the union as I am. I attended PEF Convention in October 2022 in Niagara Falls and really learned a lot more about what the union does for our members. Most recently I attended our Leadership Conference and gained more knowledge on ways to communicate with and advocate for members in my Division and Region. I have been able to educate members on our Membership Benefits programs, the ongoing contract discussions and have helped fellow nurses better understand the title re-allocation process that recently occurred. I have also been able to sign up several members for COPE. (PEF's voluntary fund for federal lobbying.) 
I have had great training and guidance from Shelby Wisneski, Regional Coordinator for Region 2, as she previously held the role of Division leader. I have made several connections with other PEF members and officers that I would not have had the chance to make if I were not in my current position. I feel the union work and mission is important and I am glad to be a small part of that work and helping to see the mission through.