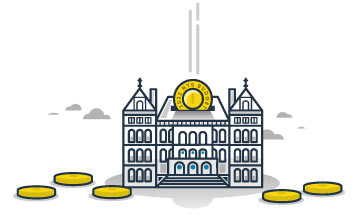 May 3, 2023 — PEF's lobbying efforts this session paid off, with many of the union's Fund Our Future initiatives and budget asks reflected in the final budget bills.  
Among the victories are Civil Service reforms that are a step in the right direction toward recruiting new talent to the state workforce and hopefully alleviating chronic understaffing across state agencies. 
The reforms include continuous recruitment for open competitive positions; $2.2 million to study the state pay grade system; funding for 12 regional Civil Service centers; and $2.5 million to support a waiver of open competitive and promotional exam fees until 2025.  
"Our members have been saying it for years – we need staff," said PEF President Wayne Spence. "PEF advocated for these reforms and is pleased the legislature has enacted them. We eagerly await the results of the pay study and expect they will show what we already know — New York State is not competitive with the private sector, and change is needed. That is why we are asking the state to adjust every title upward at least two pay grades to recruit and retain top talent."  
According to statistics from the governor's office, the state is down 12,500 workers, with thousands more planning to retire in the next five years.  
The budget also provides $2.3 million to fund a public outreach campaign to reach the next generation of state government leaders. The State promises to create and air the campaign in multiple languages to reach a broader, more diverse audience and to strengthen outreach for difficult-to-fill and high-need state titles.  
Thanks to the governor and legislative leaders, the enacted budget provides SUNY hospitals with additional support of approximately $68 million in debt relief, an increase in the Medicaid reimbursement rate payable to these institutions, and approximately $72 million in additional resources from the disproportionate share program (DSH).    
"PEF will continue to work with the governor and the legislature to develop a longer-term vision for the state's teaching hospitals that enables them to continue to deliver quality public health care services in their communities," Spence said.   
The PEF Legislative Department's initial analysis of the more than $220 billion budget included policy initiatives in education, labor, family assistance, public protection, general government, health, mental hygiene, transportation, and economic development. In the coming weeks, the department will continue to take a deeper dive into the budget and provide updates as they become available.  
"This budget proves the Fund Our Future campaign is making a difference for our members and the people of New York," Spence said.  
PEF has activated an end-of-session letter-writing campaign to focus on additional priorities the union wants addressed by lawmakers outside of the budget process. Just click here to participate.