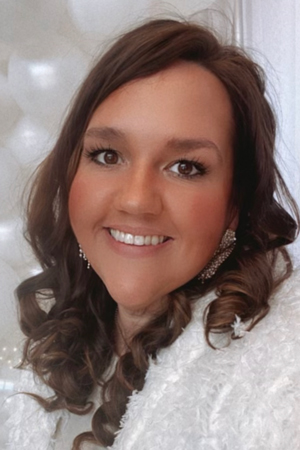 A mother, a Surgical Trauma Neurosurgical ICU nurse, a college professor in adult health, the PEF Statewide Nurses Committee chair, an Executive Board Member, Council Leader, and Steward, as well as an AFT PICC member, an artist, and a person who likes to travel – Amy Lee Pacholk is dedicated to so many things.  
What made you choose nursing? 
Pacholk was always interested in health and education and knew she wanted to help people. She earned a dual bachelor's degree from American University in Political Science and International Studies, with a focus in development and environmental studies, and planned on going to Tulane University in New Orleans to further her education and focus on international health.  
Then, Hurricane Katrina decimated the city in 1995, shutting everything down.   
Instead of waiting, she decided to go to the local community college to focus on expanding her understanding of science and statistics.  Many of her fellow students were premed and pre-nursing and she was encouraged to apply to the one-year nursing program, and ironically, was waitlisted in error. She recalls the admissions department called her to ask whether she was going to attend as she hadn't responded to their admission letter – an unusual start to her nursing education!  
Pacholk went on to graduate in 2008 with a bachelor's in nursing. She is currently a Registered Nurse at SUNY Stony Brook Hospital and an Adjunct Professor at SUNY Suffolk Community College.  
Where would you like to be in the next five years?  
"Helping nurses," she said. "I would like to create a National Union for nurses that has an apprenticeship program with mentorship that will help build the foundation of the profession.  I want a union that is similar to the trade unions we have in Manhattan: the agencies would come to the union to find skilled nurses."  
Pacholk said nurses are often bullied by colleagues, bosses, and patients while dealing with people in crisis and this influences their mental and physical wellbeing. She is in the process of creating something to help her fellow nurses with their mindset and wellness.  
How has your role in the union affected your career?  
"I became a PEF steward in 2018, an Executive Board member in 2021, and Council Leader of Division 225 in February 2022," she said. "I serve a little over 2,000 members. I represent nurses as the chair of the Statewide Nurses Committee for PEF and also represent PEF at the American Federation of Teachers Healthcare Committees." 
During COVID, she became a national advocate and spokesperson highlighting the need for, and lack of, personal protective equipment. She appeared as a guest on New York City and Long Island television stations, as well as MSNBC and several other media outlets. She also advocated for health care professionals and was featured in the Wall Street Journal, The LA Times, the Phoenix Sun, Newsday, and several Japanese newspapers.  
Pacholk's advocacy came about through a letter that she wrote about the lack of personal protective equipment, which became national news and kicked off a national advocacy campaign for health care workers.  
But her advocacy didn't come without consequences. 
Pacholk typically has no issues with time and attendance, but that year was a bit different: she had multiple deaths in the family, her daughter and she (most likely) contracted COVID in January 2020, and management wanted to capitalize on her absences and reprimand her for being featured on the 11th Hour with Brian Williams on MSNBC.  
She sought help from her union which resulted in a new whistleblower protection law to protect workers who reported their industries for failing to protect their workers.  
What inspiration would you give to those considering the field?  
"Get involved with your union!" she said. "You cannot understand what the union means to members when you're sitting on the sidelines."