May 3, 2023 — During a telephone town hall on April 27, 2023, PEF President Wayne Spence and Vice President Randi DiAntonio delivered updates on PEF's strategy to obtain pay equity and improve the working conditions of PEF social workers. 
The member-driven advocacy stems from conversations that PEF leaders had last year with social workers during the Statewide Officers Tour. Many detailed their frustration with the pay equity scale, as well as chronic understaffing, especially after the past few years during the pandemic. These issues are not new, but have escalated since the field has become unattractive over the years as mental health issues magnify, and as workers leave their positions or take up more lucrative telehealth jobs in the private sector.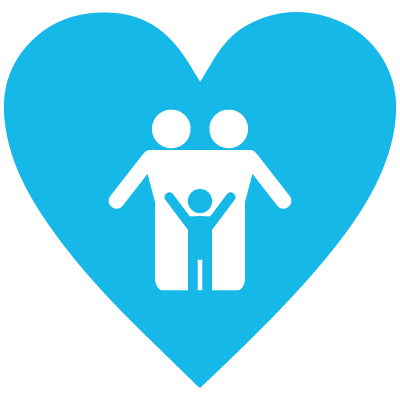 PEF conducted a survey of all social workers earlier this year and is now discussing the resulting analysis, "High stress, low pay impact State-employed social workers," with stakeholders. 
Vice President DiAntonio told members who dialed in to the Town Hall that PEF met with the Office of Mental Health (OMH) to discuss the survey findings on February 1, 2023. OMH shared that there are approximately 230 vacant social worker jobs at the agency.  
"There seemed to be consensus at that time that there was a sense of urgency that required them to act," DiAntonio said. "They indicated a willingness to review our survey results."  
After sharing the findings with partners like the National Association of Social Workers (NASW), PEF members also attended a Lobby Day on February 14, 2023, to make sure legislators knew exactly what social workers do for the state. Likewise, during National Social Work Month, there was a robust social media and letter writing campaign, with 750 social workers sending letters urging legislators to act. 
OMH and PEF also discussed the findings at a scheduled labor management meeting on April 12, and Spence, DiAntonio, and PEF staff met with the Division of Budget on March 20. 
"The Division of Budget is often the final determinator if these things go through," DiAntonio said. "We wanted to meet with them first to give them advance notice that this is something that was critically important to us."  
Some time in late March, PEF learned that OMH submitted a social worker reallocation proposal to Civil Service. PEF members heard about this and were concerned about certain aspects of the proposal. It was rumored that OMH met with social worker directors and detailed an increase for "some positions" but not others. PEF leaders were caught off guard. 
"Many of us in leadership positions reached out to the agency to ask for clarification," DiAntonio said. "To ask them to send whatever was put forward, to confirm that they sent a plan, and provide us with specifics." 
PEF did not hear back about the proposal until after the April 12 Labor-Management meeting. 
Given the number of emails PEF leaders received, President Spence immediately reached out to OMH, the Commissioner of Civil Service and staff at the Governor's Office to discuss the plan, but it now appears the proposal has been withdrawn. 
"When we called and the Governor's Office decided to take a look at the plan, apparently it did not meet whatever criteria the governor had in mind," said Spence. 
Despite the issues with the proposal being sent forward without PEF's involvement, the April 12 labor management meeting continued. PEF attended the meeting with the following objectives in mind: 
To discuss and reiterate PEF's salary objectives;

 

Determine whether there was an OMH proposal;

 

Discuss why it was withdrawn;

 

Produce the now withdrawn proposal;

 

And find consensus between PEF and OMH.

 
PEF's Civil Service and Research Department was involved in the meeting and PEF Research Associate Nicole Richmond detailed the proposals PEF received after the meeting on April 18.  
"We did see a lot of positives in their initial proposal," Richmond said at the Town Hall. "However, we also found that certain recommendations may be divisive."  
OMH's proposals leaned heavily on private sector salary data to support salary enhancements like geographic pay differential, increased hiring salary, and shift pay differentials. However, those enhancements are not a driving force behind the Department of Civil Service Class & Compensation division's analysis for reallocation. Salary grade reallocations are based on substantive and long-term changes relating to the minimum qualifications and duties of the positions and are compared against other benchmark positions in State service.
Additionally, the proposal sought to raise Licensed Master Social Workers with clinical designations (LCSW) to a higher pay grade while keeping Licensed Master Social Workers (LMSW) at the same grade.   
The separation between LMSW and LCSW pits PEF members against one another.

"Licensed social workers in New York state service have never been required to have clinical designation, they have never been given incentive or encouragement to get it," DiAntonio said. "And our most senior social workers, in many instances, started even before it existed. 
"The other thing we have heard is that LMSW and LCSW are doing the same job," she said. "If OMH wants to do something different with those with the clinical designation, they would have to change their function." 
Going forward, PEF plans some next steps to move this process along. 
PEF is reviewing and analyzing the withdrawn OMH proposal before setting any future meetings. OMH agreed with PEF that the salary discrepancies are too large and agreed to partner with PEF going forward. PEF is researching and providing OMH with more data on salary and comparable titles. 
On the Telephone Town Hall, PEF Director of Organizing Dan Carpenter praised PEF members for their help in pushing to secure these pay upgrades. 
"We advocate for all," Carpenter said. "We do not put forth plans that work to divide us, our membership or pit one against another." 
He called on social workers to send one more round of letters in support of their needs, but this time, instead of legislators, the targets are the governor, and the commissioners of OMH, the Office for People With Developmental Disabilities (OPWDD), the Office of Addiction Services and Supports (OASAS), the Office of Children and Family Services (OCFS), the Department of Corrections and Community Supervision (DOCCS) and the Department of Civil Service. 
============= 
Click here to send a letter to agency commissioners and the governor. These letters require some personalization – follow the instructions.  
============ 
"These five agencies have the most concentration of social workers," Carpenter said. "Additionally, we ask that you work with your local leaders and field reps to advocate at the local LM (labor management) table for the geographic increases." 
Carpenter urged that anyone who is unsure of who to reach out to on the local level reach out to him via email at dcarpenter@pef.org.

"A lot of the work we've done, we should be really proud of," DiAntonio said. "We have been working earnestly for the last seven months and we have the attention of many state agencies, many policymakers and the Governor's Office." 
She asked that everyone involved stay optimistic and stay union strong. PEF is making gains and moving in the right direction. 
"We will continue to fight; we will continue to work together to advance this," she said.