Writers Guild of America on Strike 
The Writers Guild of America (WGA) has been on strike for about three weeks. As the strike continues there is an expectation that TV and movie production will slow or even halt entirely. Though most shows have a backlog of episodes to air, all the late-night talk shows have gone completely dark. The costs to production executives could exceed the amount of money the WGA is demanding in pay raises and other benefits. 
"Everyone including myself hope both sides reach a deal. But I also think that the writers' demands are not unreasonable," Stephen Colbert said on the May 1 episode of "The Late Show." "I'm a member of the guild. I support collective bargaining. This nation owes so much to unions. Unions are the reason we have weekends, and by extension why we have TGI Fridays." 
Read more about what to expect from the strike here, and about the "cost of settling" here.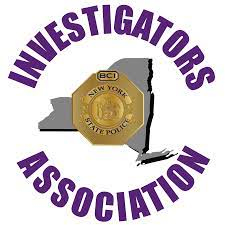 Union: Investigators 'overwhelmed' by growing firearm seizures 
The surging number of cases involving "extreme risk protection orders" requiring State Police investigators to seek court orders to seize firearms has increased enough that investigators are overwhelmed. 
The New York State Police Investigators Association said its members are "asking for help" while they await the increased funding to the agency in the recently approved budget, which is not expected to make much of an impact on the streets over the next six months. 
Read more here.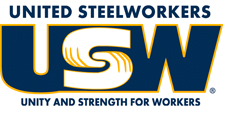 Employees at Blue Bird Corporation Vote in Favor of United Steelworkers Representation 
Employees at Blue Bird Corporation, one of the nation's largest school bus manufacturers, voted to unionize with the United Steelworkers on May 11 and 12.  
Blue Bird workers are seeking higher pay, better vacation and sick time benefits, and more from the company.  
Read more here. 

Oakland teacher's union ends strike, reaching tentative agreement 
Teachers in Oakland, Calif., called off their week-long strike on May 15 at 2 a.m. after reaching a tentative agreement with the Oakland Unified School District, ending a strike that started May 4. 
Many of the demands made by teachers were coined "common goods" by the union. These common goods included pay raises, but also stipulated that the union and school district will work together to support students who are unhoused and provide free bus passes for students in need.  
Read more here. 

United Airlines Pilots Press for Pay Increase 
After four years of working without a raise during contract negotiations, United Airlines pilots are pushing for progress on the heels of a recent agreement between Delta Airlines and its pilots for a 34% pay increase over four years. 
United pilots are looking to match or go further than Delta's deal in their new contract and plan pickets to highlight their continuing struggle with airline management. 
Read more here. 

UMaine considering recognition of grad students' union 
University of Maine graduate students are urging the college to recognize their proposed union, which would allow them to forego the election process for forming the union.  
It is unclear how many student-workers have gathered in favor of unionizing with United Auto Workers (UAW), but if UMaine voluntarily recognizes the union they could move directly to bargaining with administration.  
Read more here.