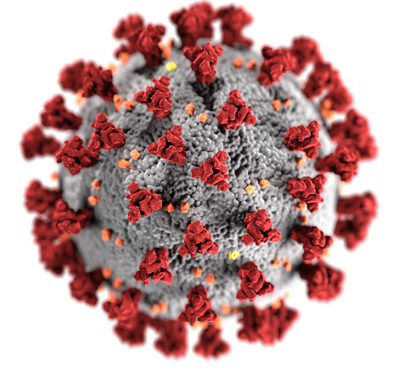 June 14, 2023 — On May 5, 2023, the World Health Organization (WHO) declared that the COVID-19 pandemic is no longer a global health emergency, citing a downward trend in worldwide cases and deaths. The United States followed the WHO announcement by ending its COVID-19 public health emergency on May 11. Both those decisions mean that large scale virus tracking and reporting efforts will slow and that some of the measures in place to mitigate COVID's spread will no longer be enforced.
With an end to the federal emergency, government-funded hospitals and nursing homes are expected to lift vaccine mandates. Here in New York, the Attorney General's office stated in a court hearing related to the Department of Health's (DOH) vaccination mandate that it will no longer be enforced. In response, DOH issued a statement saying they have "begun the process of repealing the COVID-19 vaccine requirement for workers at regulated health care facilities." While that repeal process plays out, DOH issued a statement saying they will no longer enforce the vaccine requirement. They are; however, giving individual facilities some leeway to "implement their own internal policies regarding COVID-19 vaccination."
PEF has pushed individual agencies to clarify their policies, but, despite assurances from the Office of Employee Relations, we have received unclear and inconsistent responses from the agencies what employed PEF members covered by those mandates. In particular, we are seeking their position on whether members who were terminated or resigned as a result of the vaccine mandate will be rehired. As of this writing, PEF has not received any guidance from the New York State Department of Civil Service about that process.
We do note, however, that the Rules for the Classified Service provide that permanent employees who resigned from State service may be reinstated to their former positions, or to positions to which they were eligible for transfer or reassignment, without examination.  Reinstatement within one year of separation requires no outside approval, but the Civil Service Rules provide that, for those separated for more than one year, approval of the reinstatement must be obtained from the State Civil Service Commission.
The State Personnel Management Manual suggests that reinstatement following dismissal resulting from a disciplinary proceeding may not be required but does not appear to be prohibited.  Accordingly, for unvaccinated members who left State service due to dismissal for failure to comply with COVID vaccination mandates, we believe that the State could, if it chose, reinstate such unvaccinated staff. We have contacted Civil Service for confirmation, but have not yet received their position on this issue.
For employees who are reinstated, the reason for the separation and the duration of their separation from service may impact on, among other things: Civil Service seniority rights; contractual seniority rights; and the right to reinstatement of any leave credits.  For those reasons, former members who are interested in reinstatement should not delay in applying for reinstatement.
PEF Director of Health and Safety Geraldine Stella warned against agencies going back to pre-pandemic attitudes regarding health, and instead urged continuing the infection control practices that have been developed or modified during the pandemic.
"Just because there has been an official declaration to the Public Health Emergency, doesn't mean we go back to what it was like before the pandemic hit," Stella said. "We learned some critical lessons from the pandemic, not the least of which is how unprepared we were to keep workers safe."
The reporting requirement changes may affect health and safety committees or labor management committees as well, since information on exposure and risks has slowed. According to Stella, this could be especially important for custodial agencies like DOCCS, OMH, OCFS and the SUNY hospitals.
"Health and Safety committees at those agencies and workplaces should work with management to have an agreement on how they will address infection control and exposure issues due to COVID or other infectious diseases, and how that information will be shared with the union," she said.
Committee members and leaders can contact PEF at HealthAndSafety@pef.org for assistance.
Regardless of how public health recommendations evolve from the State at this point forward, workers should not see their reasonable accommodations terminate, according to the United States Equal Employment Opportunity Commission (EEOC). The Americans with Disabilities Act still covers employees who may be at risk of greater complications from COVID due to their disabilities. Employers may reassess their reasonable accommodation policy on an individual basis, but this should be done in consultation with affected employees.
The EEOC lists some common reasonable accommodations, specifically for employees who have "Long COVID" symptoms, including things like a quiet workspace, use of noise-cancelling devices, rest breaks to address pain or shortness of breath, or flexible schedules and telework access.
PEF members who are faced with any accommodations being terminated or are worried about their accommodations going forward, are encouraged to reach out to their field rep. Call your regional office if you don't have their contact information. The Job Accommodation Network may also help members navigate specific needs.