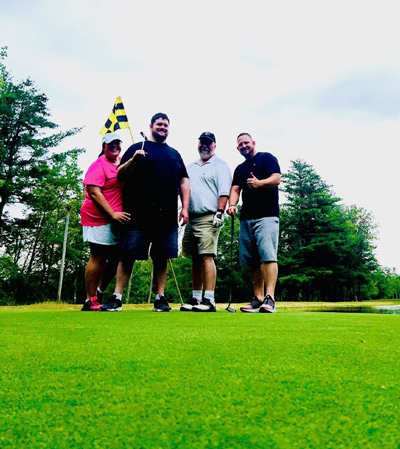 June 30, 2023 – Region 5 held its annual charity golf tournament June 16 to benefit the Southern Tier Veterans Support Group (STVSG). 
"The tournament was open to the public and we had 12 teams, a total of 44 golfers," said Region 5 Coordinator David Dubofsky. "It's a good cause and everyone had a good time." 
STVSG provides a network of resources for local veterans, service members and their families. The organization serves the Southern Tier of New York and the Northern Tier of Pennsylvania. 
According to the STVSG website, the group strives "to educate the community on veteran needs and partner with other organizations to offer a broad range of services and assistance to enhance each veteran's physical, emotional and economic well-being."