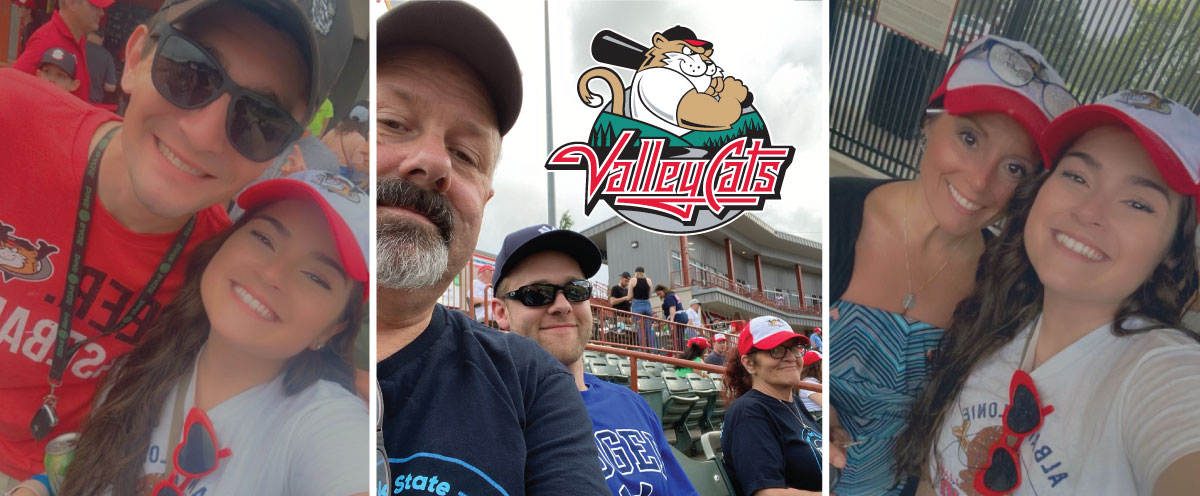 July 5, 2023 — Region 8 had 300 members turn out for its first annual Region 8 picnic at Joe Bruno Stadium in Troy, N.Y., on June 23.   
Each attendee received a ValleyCats baseball hat and enjoyed hamburgers, hot dogs and barbecue chicken before watching the game.   
"It did rain a little but all in all it was a great time had by all," said Region 8 Coordinator Danielle Bridger. "One lucky Region 8 member even caught a game ball that was thrown into the stands!" 
Bridger thanked PEF staff Karen Danish and Melissa Gladding, as well as Region 8 members Maureen Kozakiewicz and Alice Wiley for helping to pull the event together and run the table.  
"We hope to make this an annual event with the ability to host more members in the future," Bridger said.