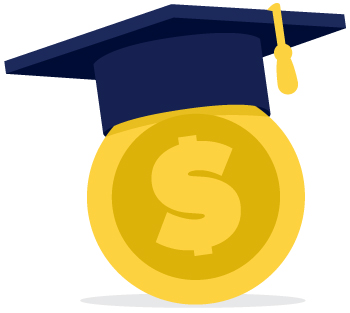 July 5, 2023 — On June 29, 2023, the Supreme Court found unlawful the Biden Administration's proposed student loan forgiveness program that would have allowed up to $20,000 of student loan debt to be forgiven for qualified applicants.  
Despite the ruling, the Public Service Loan Forgiveness (PSLF) program is still in effect. The Supreme Court decision also does not impact Income-Driven Repayment (IDR) plans. 
PEF members are still eligible for both programs. 
The PSLF is available for federal student loan borrowers who work for certain qualifying employers, including public schools, non-profit private schools, local and state governments, and certain non-profit organizations. After 120 payments on direct loans are made through a repayment plan, your entire remaining loan balance can be forgiven. 
The IDR payment adjustment program ends on December 31, 2023. This program allows loan holders to receive retroactive credit for payments made on ineligible loans or through an ineligible repayment plan. 
PEF's Membership Benefits Program partners with Cambridge Credit Counseling to offer free webinars and counseling for members looking to take advantage of either program. 
Check out the PEF MBP website for upcoming webinar dates and times.