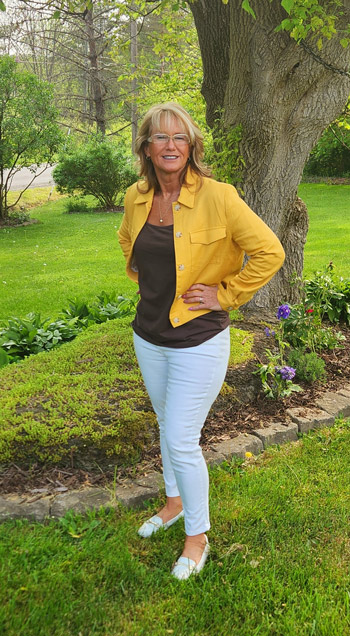 How long have you been a PEF member?
I am an active PEF member of 24 years. 
What position(s) do you hold in PEF?
I have held several positions within the council, currently serving as the Council Leader for PEF Division 208 at the Greater Binghamton Health Center. I am actively involved in the Political Action Committee serving our PEF Union and communities. While employed by Broome DDSO, I held several positions within Division 197: Steward, secretary and Assistant Council Leader. I learned from two of the best, both former council leaders: Tim Nannery and Carolyn Cole.  
Why did you choose to run for Executive Board in addition to your current positions?
Quite honestly, I never thought to run for this, let alone win. Several of my constituents kept pushing me and said this was for me, having the experience from both worlds, OPWDD and OMH facilities. 
What are some of your proud moments working with PEF?
When I accepted a position at Greater Binghamton Health Center, formerly Binghamton PC, I assisted Sean Cronin in his election to become Council Leader for Division 208 and then became steward. When Sean accepted a position at OTDA, I became Council Leader, and am currently serving a second term. 
Tell me how you feel about being a part of PEF for all these years, and now as an elected executive board member.
I enjoy representing my fellow union brothers and sisters, whether it's Labor Management, Safety Committees, PAC meetings, Safe Patient Handling, Environment of Care Committee, Conventions or Conferences. Being employed by the great state of New York for over 25 years, I have gained both valuable experience and a wealth of knowledge. I thank my constituents for "the push," you know who you are.