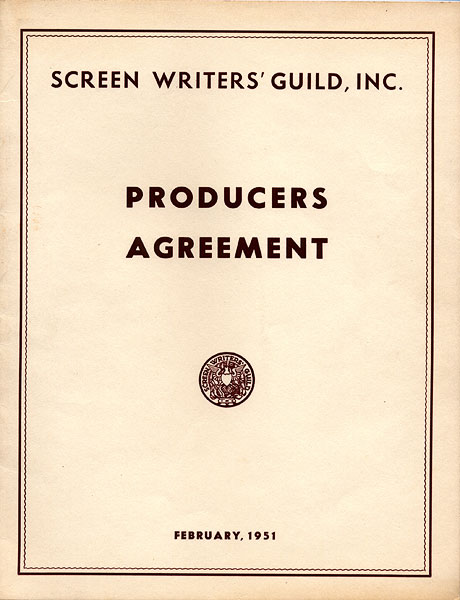 May 22, 2023 — Right now, members of the Writers Guild of America (WGA) are on strike. The strike was born from poor pay and treatment while writers have been working on "new media" entertainment. New media is centered around streaming services and has changed how writers get paid and how their benefits work.  
Whenever the WGA strikes, they do so against the Alliance of Motion Picture and Television Producers (AMPTP). The AMPTP is also responsible for negotiating contracts with the American Federation of Musicians, the Directors Guild of America, the Screen Actors Guild-American Federation of Television and Radio Artists (SAG-AFTRA) and many others who work in the television and film industry.  
The WGA's proposals demand better compensation and residual pay for projects, more contributions to their pension and health fund, and more job protections for writers. 
This is not the first time the WGA stopped working in order to make sure their demands are met. In fact, this is the seventh WGA strike, and the second strike in 16 years.  
The WGA's first strike was in 1960 and lasted 22 weeks. Coming out of that strike, they established the first residual pay standards for movies, and set a residual standard for television shows and reruns both in the United States and other countries. The strike also established pension  and health insurance plans for writers.  
Over the years, there would be more strikes, most born of the idea that the way writers get paid needs to change as technology changes. The 1973 strike set a standard for residual payments that came from video cassette sales and "pay television," like HBO and Showtime.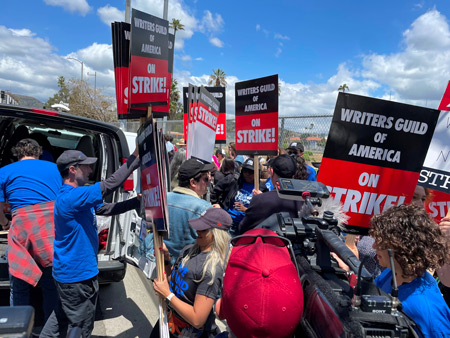 The WGA strikes and negotiations were fundamental in making sure that writers gained pay from anything that ultimately made it onto television or movies in any capacity, including anything that appeared on basic cable.  
The Internet has been something of a struggle for writers. A contract covering writers who work on "made-for-Internet" programs was created in 2000, and residuals for Internet use of films that were originally made for a different medium began in 2001.  
Despite there already being residual disbursements for Internet media, the guild still struck for 100 days in 2007 to cover pay and residuals for "new media." In this case, new media meant digital downloading of shows and movies as well as ad-supported services like YouTube. 
Part of the struggle for the WGA in 2023 is not only the introduction of more streaming services and ad-supported services, but the introduction of artificial intelligence (AI). Many executives in technology and entertainment have discussed using AI and automation technology to replace writers, often cited as a way to save companies money. 
As of May 1, 2023, the WGA included AI in their proposal, asking the AMPTP to regulate the use of AI on projects, not use AI to write or re-write material, and not use it as source material or to train AI. AMPTP rejected the proposal, countering by offering annual meetings to discuss technology advancements. 
As union members across the country know, contract negotiations take time. The WGA's history is full of long, arduous strikes and negotiations. With many of the WGA's proposals this time around having already been rejected and not countered with anything the union deems acceptable, many experts predict the strike could last through the summer, forcing networks and movie studios to significantly change their lineups next fall.