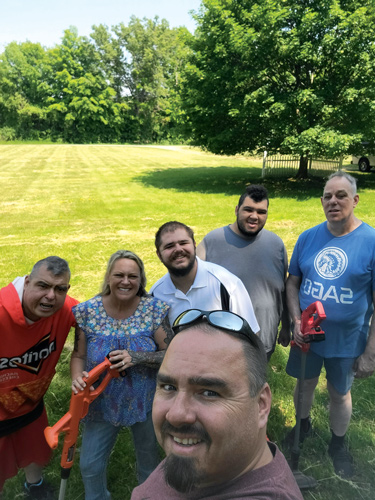 July 28, 2023 — A quiet cemetery in western New York is a little less disheveled after some hard work by volunteers from Dogwood Day Services staff and clients. 
Jackie Aftuck, a PEF member for 14 years, works at the Dogwood Day Services as a habilitation specialist, supervising a room of developmentally disabled individuals. She jumped at the chance to do something for the men and women buried in the old Craig Colony cemetery. 
"The location is important because it is the resting place of many of our individuals who resided at Craig," Aftuck said. "I feel it's important to preserve the history and final resting place of these individuals, who have no family to maintain their graves." 
The Craig Colony for Epileptics was established in 1894 to offer residential, educational, occupational, and medical facilities for epileptics. It eventually expanded to serve the developmentally disabled and became known as the Craig Developmental Center. The center closed in 1967.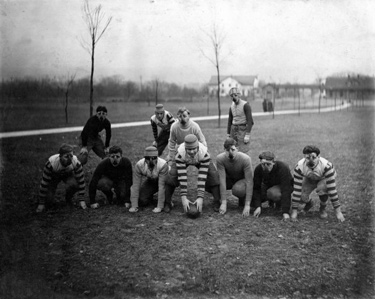 Aftuck said this project came about several years ago when another group was cleaning the upright headstones and asked for assistance clearing off the flat stones at the cemetery.  
The cemetery is located on Groveland Correctional Facility property and the prison is working to restore the religious monument in the front of the cemetery and a PEF member with masonry skills is working on that project. 
"It is quite spectacular, but in need of serious repair," Aftuck said. "The prison is incorporating it into one of their BOCES classes and they are taking on the total cost of this restoration. The prison also mows the property and will be providing us with plants from their horticultural department."  
PEF members engaged their program participants in the effort, offering them the chance to volunteer to work with staff to clear the flat stones which were covered with grass and dirt. 
"It is very laborious work," Aftuck said.