July 28, 2023 — In 2002, the International Labor Organization (ILO), an arm of the United Nations, sanctioned the "World Day Against Child Labor" to raise awareness and activism to prevent child labor. 
In 2015, the UN and ILO introduced Sustainable Development Goals to world leaders and reinforced their commitment to end child labor. One of the major goals introduced was a complete end to child labor in all forms by 2025. 
Unfortunately, two years shy of the ILO's target date, child labor shows no sign of slowing. According to the ILO, there are about 160 million children worldwide involved in some form of child labor. That is about 1 in 10 children. Of that number, about 75 million are 5–11 years-old, 42 million are 12-14 years-old and 37 million are 15-17 years-old.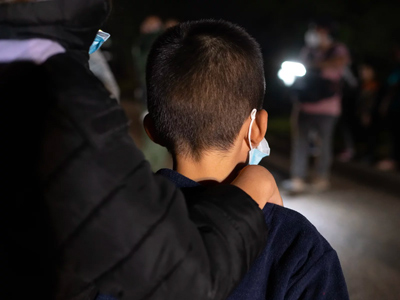 Although employers hiring children in the workplace has almost always been a part of our history both worldwide and in the United States, the first National Child Labor Committee would not form until 1904 in the U.S Laws that set federal standards for child labor did not pass until 1938. 
The Fair Labor Standards Act (FLSA) dictates that children under 14 may not be employed for non-agricultural jobs. Children up to 16 may be allowed to work during limited hours, and up to 17 may be employed for unlimited hours in non-hazardous occupations. 
Each year, the UN and the ILO sets a theme that highlights the reason for fighting for the rights of children and against their exploitation. In 2023 the theme for World Day Against Child Labor was "Social Justice for All." 
This year's campaign focuses on the sharp increase in child labor. Since 2003, the number of children in hazardous work conditions or exploitative work decreased until 2020, when it began to rise again. Africa ranks highest among regions with children engaged in some form of child labor, with about 72 million children. 
In the U.S., some state legislatures are introducing bills that would negate protections for child labor, with some bills reportedly allowing teenagers as young as 14 to work long hours in dangerous, non-agricultural jobs, despite the FLSA setting a standard otherwise.  
Additionally, according to reporting from The New York Times and NPR, undocumented migrant children are often some of the children working 12-hour, dangerous shifts in factories. It is estimated that about 250,000 children have made their way into the U.S. without their parents and that most of them are working jobs like these or other full-time jobs. 
In a statement on the ILO website, ILO Director-General Gilbert F. Houngbo says that the way to combat child labor is with "decent work for adults." 
"Decent work means ending forced labour, creating safe and healthy workplaces, and letting workers organize and voice their needs," Houngbo said.