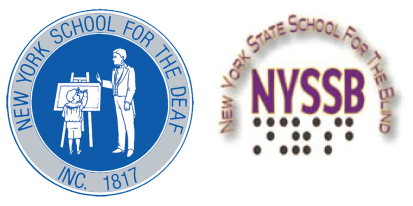 August 18, 2023 — PEF represents unclassified staff at the New York State School for the Deaf and the New York State School for the Blind, requiring a separate Memorandum of Understanding and Memorandum of Agreement to establish contractual changes. 
In line with the recently ratified PS&T agreement, the members at the two schools, including instructors, special education assistants (SEAs), school counselors, psychologists, audiologists, recreation therapists, and nurses, will receive 3% salary increases in 2023, 2024, and 2025; a $3,000 signing bonus; and the first-of-its-kind Higher Education Differential of $600 for 2024 and 2025. 
Unclassified members will also receive performance awards as per the main agreement, effective with the 2023-2024 school year; the work year for SEAs goes from 219 to 217 days; and pay for extra-curricular positions goes from $15 to $30 per hour.   
To address PEF's continuing concerns regarding compensation for employees in the SEA title, the state Director of Classification and Compensation will act in an advisory capacity to the State Education Department (SED) by conducting a study and making recommendations regarding proper compensation for employees in the SEA title.   
The study will consider factors including, among others, comparability of SEA salaries and workday/work year with similar employees in nearby school districts and in the Classified Service, as well as SED's recruitment and retention experience. Civil Service will present its findings to SED, the Office of Employee Relations, and to PEF no later than 18 months following ratification of the PS&T agreement, which means before January 28, 2025. 
"Our members in these amazing schools deserve these salary increases and improved benefits," said PEF President Wayne Spence. "Education opens doors, and these dedicated professionals work tirelessly to see that these students are successful."