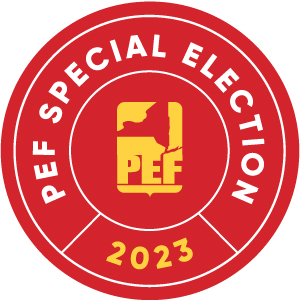 August 18, 2023 — Two new Executive Board members were seated following the July 2023 Special Election. 
Matthew Karp will fill Seat 1, which represents certain members at Agriculture and Markets. Ivan Giannou will fill Seat 410, which represents certain members at the Office of Mental Health. The term of office is until July 31, 2024.  
"We are determined to fill every seat on our Executive Board so as many members as possible have representation as the Board conducts the business of the union," President Wayne Spence said. "Members are encouraged to seek a position and help us protect our health, safety, and our rights on the job." 
The next Special Election will be in October 2023. The following seats need to be filled: 
• Seat 10, Department of Financial Services
• Seat 15, Civil Service
• Seat 90, Higher Education Services Corporation
• Seat 95, SUNY Upstate
• Seat 104, SUNY Stony Brook
• Seat 165, Housing and Community Renewal
• Seat 172, ITS
• Seat 173, ITS
• Seat 395, OPWDD
• Seat 430, OCFS
• Seat 545, Albany Housing Authority, Albany County Probation, Allegany County Employees
Visit www.pef.org/elections for information on petitioning, elections, and duties of elected leaders.