September 13, 2023 — College tuition has been on the rise for decades and PEF is committed to helping members and their families lower the cost as much as possible.  
Since 1988, PEF Joseph Scacalossi Scholarships have helped hundreds of children, stepchildren or wards of active, retired or deceased PEF members pay for their education. Scacalossi was a PEF member who worked at the Department of Labor in Manhattan. Ten students win $1,000 annually for the duration of their college years.  
2023's recipients are Rachel Bibler, Luke Brandow, Danielle Cirrito, Madeline Gibbons, Hailey Hahn, Abigail Lantry, Jacob Madden, Cadence Masino, Emma Rivers and Noa Wacholder. 
Rachel Bibler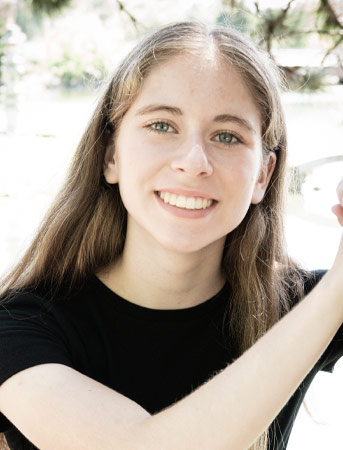 Rachel graduated from Clarence High School in the Class of 2023.  She was a member of the top 10% of her graduating class, and received the NYS Seal of Biliteracy in Latin, and the NYS Seal of Civic Readiness. Rachel was awarded the Latin Club Fidus Achates Award as well as a SUNY Geneseo – Community Scholarship.   
Rachel was a member of the Girls Varsity Swim Team, member of Latin Club, National Honor Society and Future Teachers of America. Additionally, Rachel worked for the Clarence Learn to Swim program as a swim instructor and lifeguard. 
Rachel will be attending SUNY Geneseo and majoring in Geological Sciences. She enjoys reading, crocheting, running and swimming in her free time.   
Luke Brandow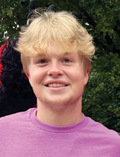 Luke Brandow is a second-year student at St. John Fisher University in Rochester. He is working towards a double major in Accounting and Financing. This past year he was awarded the Frank Stotz Accounting scholarship from the Accounting Department, as well as the Victor E. Salerno Sr. Scholarship and the Presidential Scholarship. 
Luke actively participates in campus life as a Student Ambassador, Orientation Leader, member of the Student Activity Board and a member of the Finance Committee for the annual Teddi Fundraising Dance to benefit Camp Good Days and Special Times. Luke also loves to play sports and is involved in multiple intramural sports at Fisher, including soccer. 
His commitment to service began in his early teen years, when he volunteered at the Melodies Center for Childhood Cancer and Blood Disorders with Rosie's Love; acted as a Peer Leader for the VBS program at Trinity Presbyterian Church; and traveled on mission trips to Woodberry Farm in Pennsylvania, where he did maintenance and construction work to help support a nonprofit camp for children from Baltimore. He also volunteered with the summer lunch program through Schenectady Inner City Ministries. 
Luke lettered in baseball in high school, and spent 11 years playing travel baseball, winning multiple tournaments during that time. He also was a member of the National Honor Society and the German Club. He was honored with the K Sturdy Scholarship and the SG Babe Ruth Scholarship upon graduation. 
Luke loves to hang out with friends and family and recently took up the game of golf. He spent the summer of 2023 volunteering with the Great Beginnings program at St. John Fisher University and helping a friend refurbish his boat. 
Madeline Gibbons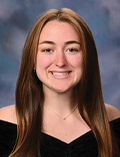 Madeline graduated from Sayville High School in June 2023. She was awarded the NYS Seal of Biliteracy and the NYS Scholarship for Academic Excellence. She was also an AP Scholar with Honors.  
Madeline was involved with the World Language Honor Society, the National Honor Society, National Science Honor Society and Students Working for Enhanced Environmental Protection.   
In high school, Madeline played Varsity Tennis and Varsity Golf. She was also a Girl Scout and earned her Gold Award this past Spring. Madeline also held a job working as a clerk at a local business.  
Madeline was an active member of the local junior civic organization. She volunteered at multiple community events and held a position on the board.  Madeline is also an enthusiastic blood donor.   
Madeline is attending Syracuse University this fall. She is currently enrolled in both the College of Arts and Sciences and the Whitman School of Management, majoring in Mathematics.  In her free time, Madeline enjoys reading, boating, camping and cheering for her beloved New York Rangers. 
Hailey Hann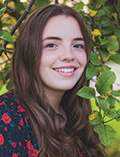 Hailey Hann is a graduate of West Genesee High School. She was part of the National Honor Society and completed the seal of biliteracy and the seal of Civic Readiness. 
During high school, Hailey was on the varsity swim team throughout her entire high school career. She was also part of the Puerto Rican/Hispanic Youth Leadership Institute and played the viola as part of the high school symphony.  
Outside of school, Hailey is an active part of her church. She attends her church youth group and volunteers as often as possible. 
Hailey will be attending Ohio State University this fall and is majoring in biology on a pre-health track. 
In her free time, Hailey enjoys reading, spending time with nature, drawing and painting and spending time with family and friends. 
Abigail Lantry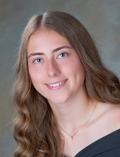 Abigail Lantry was valedictorian of the 2022 graduating class at Sandy Creek Central School and just began her sophomore year in the Honors College at University at Buffalo. She is majoring in Neuroscience and is the recipient of the Pride of NY Scholarship and NY Scholarship for Academic Excellence.  
During high school, she was Treasurer for the Class of 2022, a member of the National Honor Society and Environmental Science Club; Team Captain for Soccer and Basketball; recipient of the NYSPHSAA Section III Scholar Athlete Award; and was First Trumpet in Concert Band and Marching Band.  
She was awarded the NYS Seal of Biliteracy in English and Spanish. While working for AmeriCorps, Abigail volunteered at the United Friends of Homeless Animals shelter.  
In college, she works at the University at Buffalo Behavioral Neuropharmacology and Neuroimaging Lab. In her free time, she enjoys crocheting, going on walks with her friends, and spending time with family. In the future, Abigail plans to pursue a PhD in Neuroscience and study neurodegenerative disease. 
Jacob Madden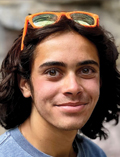 Jake Madden graduated from Albany High School where he was recognized for his achievements in academics, athletics, and community service. 
Jake helped start an outdoor club at his high school, interned and volunteered for urban farm projects, and spent the spring semester of his junior year at The Mountain School, a school on a sustainable farm in Vermont.  
Jake enjoys playing lacrosse, but soccer is his favorite sport and he played for many years with Albany Soccer Club. To give back to one of his favorite sports, he worked as a referee and a coach in the city youth soccer program.  
Jake is attending Middlebury College in Vermont and plans to study environmental science and conservation biology. Jake loves exploring the woods on foot and on skis. He recently completed his quest to climb all 46 of the Adirondack High Peaks and looks forward to many more adventures. 
Cadence Masino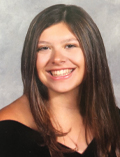 Cadence Masino is a sophomore at Binghamton University studying biology on the Pre-Veterinary Track. Cadance graduated from Miller Place High School in 2022 and received the Raymond P. Santora scholarship for academic excellence and service within her community.  
During high school, Cadence participated in varsity tennis and badminton and was a member of the National Honor Society. Cadance was also the treasurer for Miller Place's Foreign Language Honor Society chapter, and the president of the Future Business Leaders of America.  
During her high school career, Candence volunteered at Stony Brook Medicine and Save the Animals Rescue. She was also a member of her school's Service Club and assisted in events such as beach cleanups and Safe Halloween.  
In her free time, Cadence enjoys reading, listening to music, and spending time with her friends.  
Emma Rivers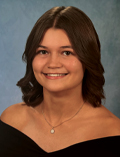 Emma graduated in the top 6% of her class at Bethlehem Central High School.  Along with the 2023 Joseph Scacalossi Scholarship, Emma was awarded the Pride of NY Scholarship, the School of Engineering and Applied Sciences (SEAS) Women's Empowerment Scholarship, and a NYS STEM Scholarship.   
Emma has been on her high school track team for all four years of high school specializing in the 100-meter dash and high jump.  She was also a competitive gymnast with a local club team since elementary school.  Emma was also a part of Amnesty International in high school. Emma has volunteered for Therapy Dogs International with her dog Ryder and volunteered monthly at the Regional Foodbank of Northeastern New York.
She is attending the University at Buffalo, where she was accepted into the Honors College and will study Mechanical Engineering. 
 In her spare time, Emma loves to spend time with her family, reading, and traveling. 
Noa Wacholder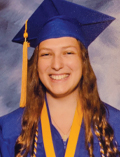 Noa Wacholder graduated from Shaker High School on June 24, 2023, as an Honor graduate in the top 5% of her class. In addition to the 2023 Joseph Scacalossi scholarship, she received a scholarship for academic excellence from the New York State Education Department and a merit scholarship from her university. 
Noa was very active during her high school years. She participated in the school musical, international club, Key Club, Project LITerature, and others. She was co-chairperson of an empowerment group called "Girls Take Charge." 
Noa was very involved outside of high school as well. She was vice president of her youth group, studied music and dance, and worked as a lifeguard and swim teacher in her junior and senior years.  
Noa is studying mathematics and chemistry at Columbia University in New York.  
In her free time, Noa enjoys swimming, working with children, reading, music, dance, musical theater, and martial arts. 
Editor's Note: 2023 PEF Scacalossi Scholarship recipients Danielle Cirrito could not be reached in time for publication.