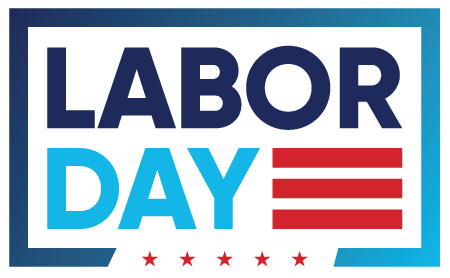 September 13, 2023 — PEF leaders and members turned out in droves for six parades during the first part of September, celebrating Labor Day from Midtown Manhattan to Buffalo. 
PEF Region 1 enjoyed clear skies for the annual Labor Day Parade in South Buffalo on September 4. DMV Commissioner Mark Schroeder marched alongside PEF members. He shared encouraging words and best wishes to the 1000 PEF members who work for the DMV.  
PEF Region 3 showed off their union solidarity and pride during a Labor Day Parade as well. About 80 members marched through the streets of Rochester on a sweltering hot day, joined by State Senator Samra Brouk and Assemblymember Jen Lunsford. Following the parade, members got together for lunch.
In Syracuse, PEF Region 4 took part in the annual last-day-of-the-State-Fair tradition as unions marched around the fairgrounds. Dozens of members and their families took part, including PEF retirees. State Senator John Mannion and Assemblyman Bill Magnarelli stopped by to say hi to everyone participating. 
In the North Country, PEF Region 7 had their biggest turnout yet for their annual Labor Day Parade in Massena. Members from all over the region, including some retirees, came out to enjoy the beautiful day, the parade, and a chance to win raffles for Yeti Coolers and a $500 prize from the Jefferson, Lewis and St. Lawerence Central Trades and Labor Council. 
On September 8 in Albany, rain didn't stop a large group of PEF members and staff from marching through the capital city for the 2023 Michael L. Burns Labor Day Parade. PEF members geared up in PEF DOES IT and Fund Our Future shirts to go with their ponchos and umbrellas. 
Even with clouds overhead and a pretty heavy downpour, PEF members celebrated the unity of the labor movement alongside other local unions. PEF Divisions 169, 190 and 231 were all present for the march following a large PEF vehicle through the streets. Onlookers chanted "PEF, PEF, PEF!" as the group made their way from the State Capitol building to the Corning Preserve down on the Hudson River waterfront. Waiting there for the parade participants were a cookout, live music, a climbing wall, as well as carnival entertainments, including a juggling clown, for families to enjoy. 
The annual New York City Labor Day Parade took place on Sept. 9, and PEF made a big splash with its float and convoy of union vehicles. The arch on the float read "Fix Tier 6: State Employees Deserve a Fair Pension" while the bottom was emblazoned with the words "Invest in the Public Workforce." A DJ played a selection of songs with an empowerment theme, highlighted by the classic "Respect" by Aretha Franklin.   
Respect was also the theme of many of the signs 150 union members and leaders carried as they marched more than 20 blocks up Fifth Avenue. "End Bullying, Embrace Respect |Change Starts at the Top!" read one, while another said, "Change the Culture, Change Lives | Reject Toxic Leadership!"  
There were positive signs as well, celebrating PEF's recently ratified 2023-2026 contract for the PS&T Unit. "PEF Power: A Contract that Honors Our Work" and "Fair Wages, Strong Benefits | PEF Delivers for NYS!" read two of those signs. 
In addition, members from the NYS Department of Transportation carried signs conveying their demand that workers on the night shift receive a fair pay differential. PEF President Wayne Spence made sure those workers had a few minutes to talk to NYS Comptroller Tom DiNapoli about the issue as well. 
Other politicians and union leaders paid their respects to PEF either during the parade route or while the union was staging for the parade on 44th Street. U.S. Senator Charles Schumer, AFT President Randi Weingarten, NYS Attorney General Leticia James, and various State senators and members of the Assembly stopped by to thank PEF for the public services our members provide.