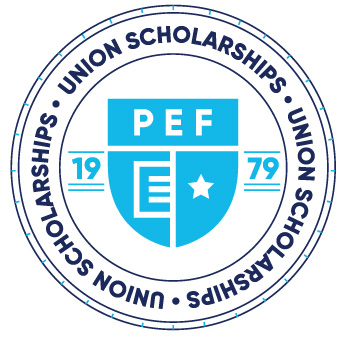 August 31, 2022 — Over the last two decades, the cost of tuition and fees at private national universities has jumped 144 percent; out-of-state tuition and fees at public universities has risen 171 percent; and in-state tuition and fees at public universities has grown 211 percent, according to U.S. News and World Report data. 
"The pandemic has shaped how college-bound high school students view higher education, with four-in-ten rating cost as 'most important' when asked specifically about it in choosing where and how to pursue their education," according to Fidelity Investment's 2021 College Savings & Student Debt Study. "Nearly half (49%) of high school parents expect grants and scholarships to play a role in financing education, but only one-third of recent graduates say they benefited from these programs." 
And while the Biden administration aims to forgive federal loan debt for some, affordability of college continues to be an issue for high school students thinking about higher education. That's where union membership can be a vital resource. 
PEF membership expands scholarship opportunities, both through PEF itself as well as through parent unions and affiliations. 
PEF scholarships 
PEF awards annual scholarships of $1,000 for four years to 10 students through the Joseph Scacalossi Scholarship program, open to children, stepchildren, or wards of active, retired or deceased PEF members. 
The program is open to high school seniors and college freshmen and applications are due annually in March.  
Various PEF Regions and Divisions also offer scholarships. Check with your council leader or regional coordinator for opportunities. 
This year, PEF Division 247 (DOT) is offering five $400 scholarships. Candidates must be a full-time student and either an unmarried child, spouse, or dependent of a Division member. Member must be active in Division 247 for at least one year. The application deadline is Sept. 22, 2022. Click here for the form. 
Union Plus 
Through PEF's parent unions, the American Federation of Teachers (AFT) and Services Employees International Union (SEIU), members and eligible dependents may also be eligible for Union Plus scholarships ranging from $500 to $4,000. 
Since 1991, Union Plus has awarded more than $5.2 million to more than 3,600 families. 
Applications can be found here and are due by Jan. 31, 2023. 
Emily Wenke, the daughter of PEF member Joanne Wenke, received a $550 Union Plus scholarship this year. 
SEIU scholarships 
Visit PEF's scholarships page for up-to-date information and links on a number of scholarships available through SEIU, including lottery scholarships, the Bonnie Ladin Scholarship, the Jesse Jackson Scholarship and the Moe Foner Scholarship.